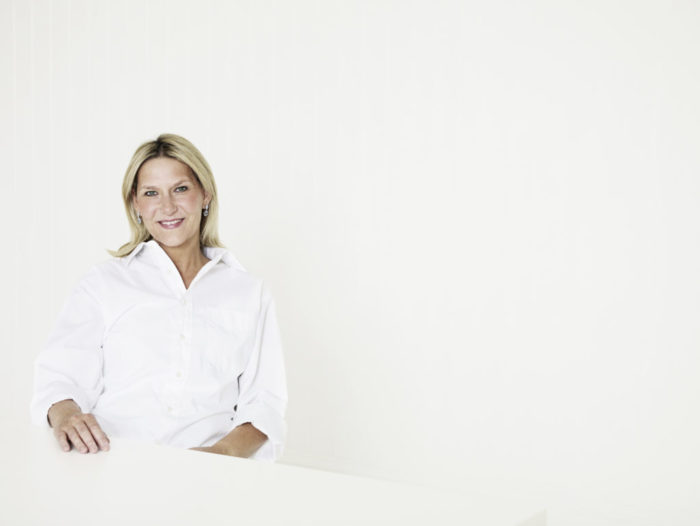 With a nod to female leaders in hospitality on International Women's day 2021, here we find out the experiences, inspirations and advice of several successful hoteliers we value working with, alongside our Founder – Tanya Rose and Managing Director, Maria Pajares.
Tanya Rose, Founder and CEO at Mason Rose, a leading international Communications and Sales representation agency for hotels, luxury lifestyle, travel and wellness brands.
How did you get to where you are today?
My father put my name down for the prestigious Ecole Hôtelière de Lausanne hospitality school when I was 13 and we moved to Switzerland. I wanted to be a ballet dancer and had a place at the Royal Ballet School but he told me he thought hotel business was a safer bet for me. I am very glad he did and am forever grateful for his support! After two years at the St James Club in Paris working for the wonderful Nigel Massey and Peter de Savery I came to London to work for The Savoy group for six years. In 1993 I bit the bullet and started my own agency Mason Rose with my best friend since I was just six years old, Sarah Mason.
Who's the first woman who inspired you?
In personal life, my mother, as she is the strongest and loveliest person that I know. In business, my first female boss Zdenka Beck Bauer who was Director of Sales & Marketing at the Savoy Hotel. She has been my mentor and is still to this very day! 
What lessons and experiences can you share as a female leader?
Kindness is king! 
What is a project you've worked on that you're most proud of?
Setting up Mason Rose 29 years ago and over the years establishing ourselves as the industry-leading Sales and Communications agency that we are today. I have also chaired the Capital campaign for The English National Ballet where I was a board member for seven years. Under my leadership we raised £35 million and moved the ballet company and school together into a new building in Canning Town.
What's one leadership lesson you've learned in your career?
To surround myself with great people who can teach me to learn and improve on areas that are not my strongest.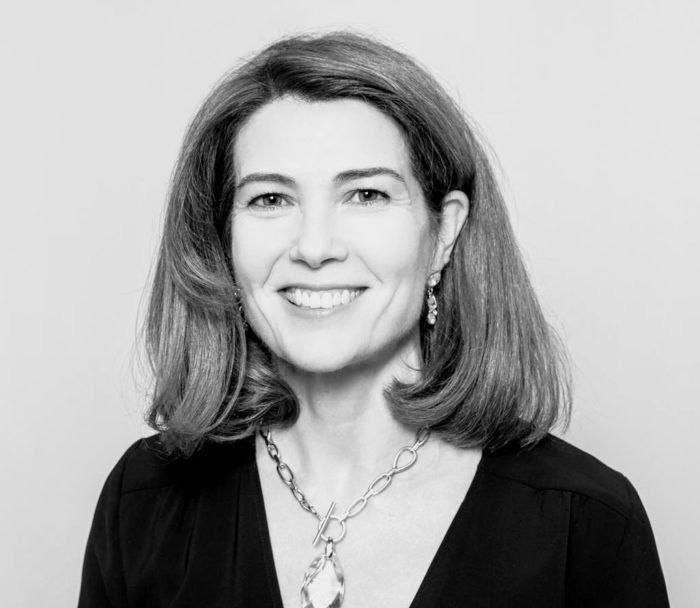 Maria Pajares, Managing Director at Mason Rose, a leading international Communications and Sales representation agency for hotels, luxury lifestyle, travel and wellness brands.
When it comes to women empowerment we have come a long way, how do you think the hotel industry matches up
We work in the most wonderful industry, even in challenging times, such as these.  It's truly a privilege to love your work as much as I love mine.  It is true to say however that unfortunately we are still way behind in terms of women reaching senior positions in the hospitality industry. It is for this reason that I recently became heavily involved with Leading Hôtelières (a chapter of Hoteliers Guild), whose mission is to accelerate the path to improved gender equality in higher level positions across the industry.  It has been telling to see how many very busy, senior women in our industry, have been inspired to offer us their help – all of us experienced one or more gender related challenges along the way and we are eager to ease the path for the next generation of young women entering the industry.  One of the key challenges for women in our industry has been lack of flexibility, particularly relating to long, unsociable hours (which for working mothers can be especially restrictive) but this is improving and I think that the Covid experience will lead to a greater openness to consider flexible working practices.
What advice would you give to the new generations of women working in the hospitality industry?
I would always recommend this industry to anyone (male or female) who is keen to join and, whilst we still have a way to go in terms of gender equality, we are working on it and it is encouraging to work with more and more female GMs and women in other senior positions.  My advice would be to talk to many women in the industry in positions you are interested in and learn from their experiences – find out how they reached their positions and what lessons they would share with you.  I've been very fortunate to have crossed paths with many inspirational female leaders throughout my career and their advice has been hugely beneficial – I do find overall that most women are very keen to support each other.
What's one leadership lesson you've learned in your career?
I find this a really interesting question to reflect on as I often think about my own leadership style and the style of those around me… I'm forever trying to learn and improve.  When I look back at my leadership style when I was in my early thirties, I'm somewhat ashamed of my rather jerky approach.  It wasn't a style so much as trying to learn on my feet and making a lot of mistakes along the way.  If I separate management and leadership I think I was probably managing fairly well (team performance and metrics were good) but was I really a leader, providing inspiration and empowering others?  Definitely not.  This has come (I hope!) with maturity – listening, reflecting, trusting and learning from all those around me.  The lesson is to keep doing this and knowing that you will never be a perfect leader but you will keep on improving.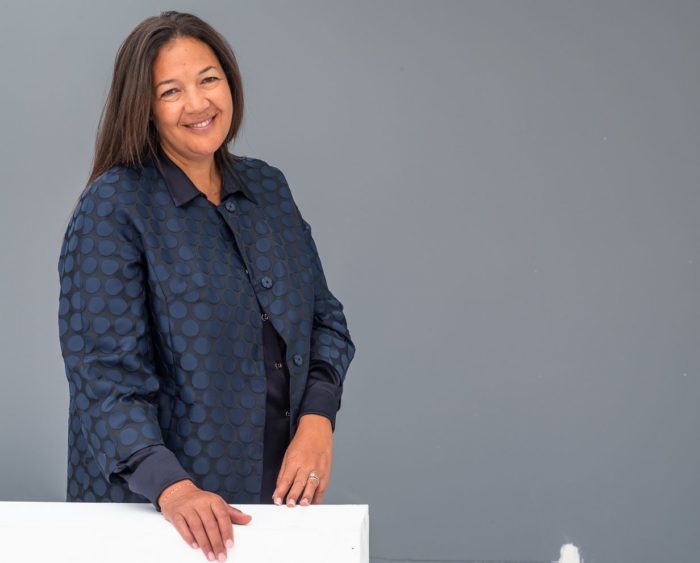 Severine Petilaire, Associate Owner at Airelles Val d'Isère, Mademoiselle – one of Val d'Isère's newest five-star hotel openings ideally located on the Place de Neige.
Did you always want to work in hospitality? How did you get to where you are today?
It all started when I was an Au Pair in Bridge of Earn, near Perth, Scotland, and during a stopover in Edinburgh while I was visiting my Mother's cousin in Glasgow, I saw this magnificent hotel called The Princes Hotel of Edinburgh (currently known as The Balmoral Hotel). I was absolutely fascinated by this beautiful building, and I said to my sister while we were walking, "One day, I will manage such a property".
To succeed, there are no secrets, a lot of work. But also, thanks to three of my mentors who taught and supported me enormously:
Jean Louis Bottigliero, President of Hostellerie de Levernois
Madame Raymonde Fenestraz, the previous owner of Les Airelles in Courchevel
Stéphane Courbit, the Owner of Airelles
Tell us about the inspiration behind Mademoiselle's name and concept?
It is a tribute to the nickname given to me by Raymonde Fenestraz when I arrived in Courchevel back in 2002. She decreed that "We can't be two Madames, so we will call you Mademoiselle". And it has stayed that way ever since, even if I am now older, married and mother of four. When I bought Mademoiselle's building in 2017, the name Mademoiselle seemed obvious to me with all its associations with French style and joie de vivre, and to follow me on this journey.
At Airelles, we like to design a property around a specific historical period. For Val d'Isère, we decided the Haute Époque, which is calm and sober period that combines modernity and elegance.
What is Mademoiselle doing to support gender equality and female empowerment?
We are proud to have a higher proportion of female Managers and Heads of Departments at Mademoiselle than the average hotel in France, which is unfortunately not often the case in the Hospitality & Catering industry.
At our bar, The Grand Echanson, we are delighted to offer a range of exceptional champagnes made exclusively for us by female winegrowers.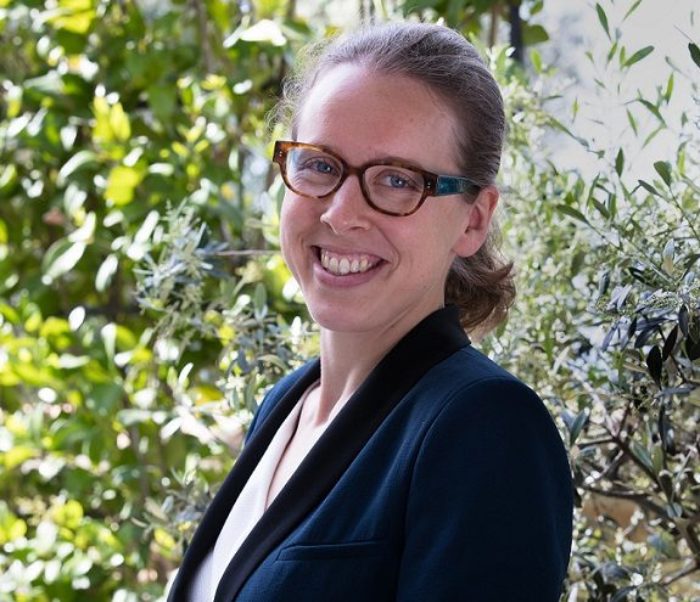 Madeleine Munier, General Manager at Airelles Gordes, La Bastide – a palace-classified 18th century hilltop property located in the heart of one of France's most beautiful villages overlooking the Luberon valley
Did you always want to work in hospitality? How did you get to where you are today?
Yes, the hospitality industry has always been a passion for me. From a very young age, my grandmother showed me the importance of sharing, the pleasure to please and the idea that the greatest happiness comes from helping others and giving them your time and attention. An internship at La Chapelle Saint-Martin, the Relais & Château hotel near Limoges, was the confirmation that I wanted to work in this industry.
Your path in life and in your career is moulded by people that you meet and the opportunities that you choose to take or not. After I gained a Masters in Hospitality and Catering Business Management, I spent six years abroad helping organise the opening of two resorts, Maia Luxury Resort & Spa and Le Domaine de l'Orangeraie, in the Seychelles as F&B manager.
In 2012, I yearned to return to France, leading me to start a new role at the Crowne Plaza in Paris. Three years later, with the desire to have more responsibilities in a top luxury hotel, I joined Airelles Gordes, La Bastide as Deputy General Manager with the target for the first year to become a Palace hotel. A year later, I took over the position of General Manager, as Jean-Pierre Lerallu moved to our sister property, Les Airelles in Courchevel.
Who is a female leader who inspires you?
Catherine Destivelle, the French rock climber and mountaineer. In 1992 she became the first woman to complete a solo ascent of the Eiger's north face.
What advice would you give to the new generations of women working in the hotel industry?
Believe in yourself and in your dreams. Do not think you have less chance as a woman to achieve what you want, whatever the position you are aiming for. Just keep going towards your goal, never give up. Hard work and persistence pays off!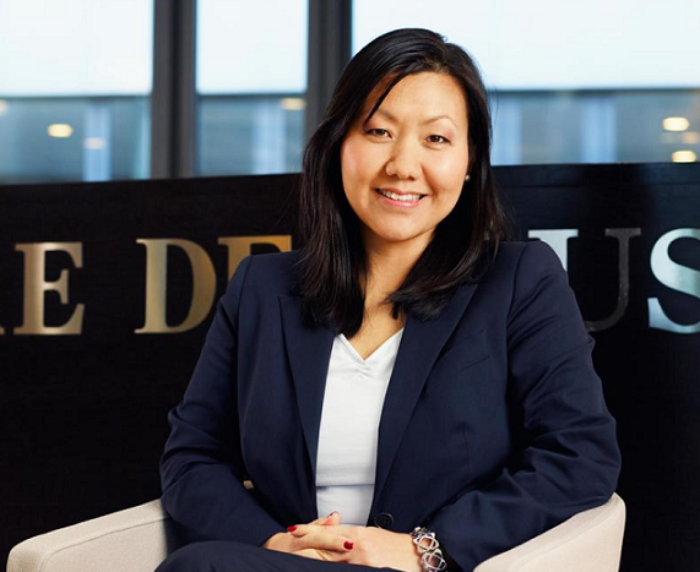 Dr Sowon Kim is an Associate Professor at EHL, (Ecole hôtelière de Lausanne) a pioneer in hospitality education since 1893, with over 25,000 alumni worldwide from over 120 nationalities.
Teaching in the fields of leadership and intercultural management, Dr Kim's research focuses on personality, networking, work-family, and leadership diversity. Dr Kim is a founding member of EHL's Women in Leadership (WIL) initiative launched in 2018 to promote leadership diversity, equality and opportunity. This International Women's Day, WIL has introduced ELEVATE a new, annual virtual panel series. The event on 8 March will bring together EHL Alumnae in conversation to candidly share their professional experiences with insights and tips on navigating their careers and businesses. A space to listen, ask, exchange, and be empowered.
When it comes to women empowerment we have come a long way, how do you think the hospitality industry matches up?   
In a study that showed in which industries women are most likely to progress into upper management positions, hospitality came third (out of 16 industries) behind healthcare and education sectors. However, this study also revealed that just one third of senior management roles were occupied by women, underlying the need for change. There is still a lot to do to address this.
What has been your biggest challenge as a 'woman in power'?
This is an interesting question. I don't see myself as a "woman in power." I am not interested in power, rather impact; one life at a time. Instead of one mega challenge, I would say that every day is a battle with small consistent victories and defeats too in achieving the vision of WIL.
What advice would you give to the new generations of women working in the hotel industry?
Based on my research: There is no question that you have to deliver the results. But performing in your job only will allow you to reach a certain level and then stagnate. So from day one, while you perform, it is critical that you understand your workplace network; who are the key decision makers, who is connected to who, what needs, credibility, and reputation people have, and network efficiently and effectively and gain allies, mentors, and sponsors. Based on what life has taught me also as a spouse and a mother: excellence is valueless without integrity. We are all mortal, with one life to live. Make it worthwhile.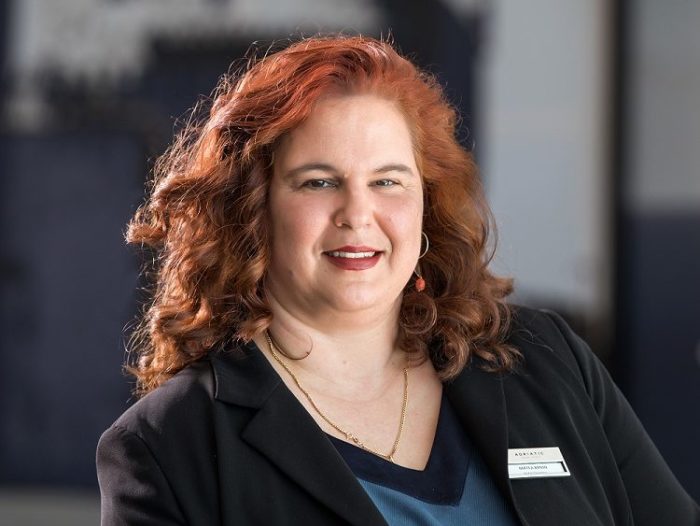 Matea Brnin, General Manager at Hotel Excelsior Dubrovnik, Croatia – a beautifully restored historic villa overlooking the Adriatic Sea and just steps from the UNESCO Old City of Dubrovnik  
Did you always want to work in hospitality? How did you get to where you are today?
I have always been interested in learning about different cultures and languages, which led me to study at the University of Zagreb and graduate as a professor of Italian and French language and literature. Therefore, working within the tourism sector came naturally to me. During my summer breaks whilst studying, I worked as a tour guide for Italian, French and English-speaking guests, which gave me an invaluable insight in to working within the industry. After graduating from university, I worked as a Chief Purser on a cruise ship and thus working within a hotel was the natural step for me. My supervisors recognised my hard work, dedication and commitment and offered me the chance to progress to a hotel Director. At Adriatic Luxury Hotels there are a significant number of women within leadership and management positions, which has been an inspiring place to work and grow.
How did you gain your confidence as a leader?  
Working within the tourism industry is my passion and every day is unique, and each guest is different from the next. I always try to go above and beyond expectations and I always try to lead by example. I believe in myself and I am always trying to do the right thing. When you put your heart in to your work people recognise it and when you are the first to step forward and stand by your employees, people acknowledge this and are willing to learn from you. When you admit your mistakes (which we all make) people recognize and appreciate this. We will of course all have times where we face criticism or adversity, but if you follow your heart and do what you think is right, you can live with the critics.
What advice would you give to the new generations of women working in the hotel industry?
Never give up and follow your dreams. There will be times when it will be tough, but once you overcome the difficulties, you will be stronger and you will learn something new about yourself, which you will be proud of.
What is a project you've worked on that you're most proud of? 
The biggest project I have worked on was the meticulous refurbishment of Hotel Excelsior in 2017 which gave the hotel a fresh, modern and elegant design that embodies the hotel's sophisticated yet welcoming feel. The hotel's 158 rooms and suites were beautifully redecorated and offer guests a luxurious and stylish hideaway in the historic location of Dubrovnik's Old Town. I am extremely proud of the entire Adriatic Luxury Hotel's team for their hard work on this amazing project.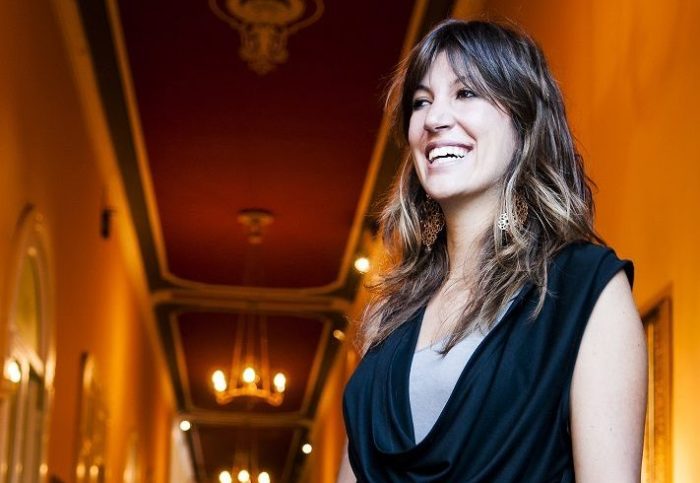 Valentina de Santis, CEO & Owner of Grand Hotel Tremezzo, Lake Como – with over 100 years of history as the first hotel on Lake Como, the iconic Grand Hotel Tremezzo is surrounded by a private park and offers spectacular views over the lake and Grigne Mountains
Did you always want to work in hospitality? How did you get to where you are today?  
I started working at the hotel on March 1st 2010, so actually in few days of working there I celebrated my 11th year anniversary officially with the company! My role in the beginning was Marketing Manager and as marketing was a completely new function that we had never had before, it was something completely new and totally 'mine.' Not by chance, the year I have started working for the hotel was the year we celebrated the centenary anniversary from its opening date (July 10, 1910), so it was a very meaningful moment to join the company, both for my family and me.
I think that in the bottom of my heart I have always wanted to work for the hotel. I knew it. I grew up traveling with my parents and staying in some of the most beautiful hotels in the world, always keeping a special focus and attention on the hotels themselves and not only on the destinations. So, I can say that hospitality was really in my DNA since I was a child. But if I really have to tell you the truth, I did not understand by myself when it was the right moment to start. It was my father that understood it and convinced me in 2010 that the time had arrived. 'It is 100 years of GHT' he said 'and none of us will see the celebrations of the 200 years, so I really think I need you by our side now. GHT needs a whole new energy to get older and feeling younger than ever.
Who is a female leader and / or the first woman who inspired or still inspires you today?
The inspiration comes from my mother and my father who taught me since I was a child the love for what is beautiful, and the reverence for history and traditions. These values as deeply rooted in my soul. The Grand Hotel Tremezzo is like my home and behind every choice there is always a very meticulous research for beauty, combined with a deep respect for the past and of course also with a little touch of my personality and taste.  I believe that respecting our roots is the first key of the success for a hotel like ours, full of history, and love.
What has been your biggest challenge as a 'women in power'? 
I have been focusing mostly on the Sales, Marketing and Communication. We already had a stunning property but it needed to be known much more around the world. I think this was really the biggest innovation I have brought, creating a fantastic Sales & Marketing team that now, always together with me, spreads the world of this magical place all over the world. Of course, another crucial point for me was always honoring the legacy of my grandfather and the history and tradition of this amazing Grand Hotel Tremezzo.
What is a project you've worked on that you're most proud of? 
Recently my family has made a huge step, acquiring another beautiful and historical Villa on the lake. A masterpiece of history that hosted Bellini (among many other celebrities and personalities of the past) while composing some of his most famous operas. We are working to convert it into another hotel, that will have a different soul than Grand Hotel Tremezzo but the same passion and authentic hospitality of an Italian family as a core value. This is therefore our biggest project ever: to place side by side an iconic Grand Hotel and an aristocratic Villa to offer the most exclusive and unique-of-a-kind experiences on our beautiful Lake Como.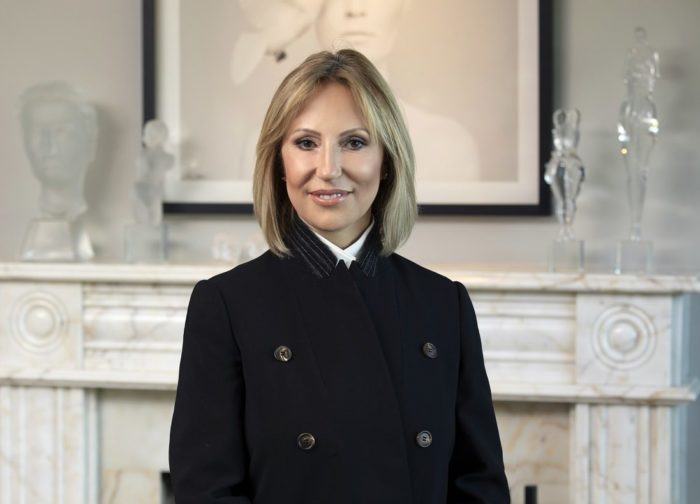 Esin Gural Argat, Founder and Owner of JOALI, Maldives – the Maldives' first and only immersive art and design resort located on Muravandhoo Island in the remote Raa Atoll
Far from being a generic resort hotel, JOALI feels like a feminine hideaway with high-ceilinged villas in dark sustainable wood, nature-inspired touches like ceiling fans designed to look like the petals of a flower and spacious dressing rooms with gowns specially-designed by Ardmore featuring the birds and plants seen on the island. Bathrooms have deep free-standing bathtubs and grand marble sinks accented with rose gold and copper taps.
JOALI's feminine branding concept stems from its owner, one of Turkey's leading businesswomen, Esin Gural Argat, who personifies the fiery female spirit of Joali and who has a commitment to using the resort to support and empower women, whether by supporting training for girls in local schools, hiring local women in roles around the island and ensuring Joali's team is structured in a way that encourages female team members to grow and progress. JOALI is committed to supporting the UN Women's the United Nations Entity for Gender Equality and the empowerment of women HeForShe workplace movement.
In 2021, JOALI, the Maldives' first and only immersive art and design resort is launching an exciting Women in Art Project in collaboration with the Maldives Art Committee. The project aims to support and honour female Maldivian artists by promoting emerging talent and showcasing their work, sharing their knowledge and skills with guests during interactive workshops, and creating a platform for the academic development of young female artists in the Maldives.
The project kicked off during 2020's festive season with local artist, Maimoona Hussain "Maena", visiting the island to offer guests workshops in both ceramics and painting. Maena is a talented visual artist, co – founder member and Vice Chairperson of Maldivian Artist Community- MAC, and she completed a Masters in Fine Art in 2012. Maena's work examines the beauty of the natural world and her art focuses on transformation and time, often talking about her childhood and its association with nature in profound ways.
Throughout 2021, JOALI plans to host visiting female artists regularly as well as hosting academic workshops for aspiring Maldivian female artists, taught by talented art teachers from across the globe. JOALI's guests will be able to participate in these art workshops alongside the Maldivian artists and will be able to purchase works of art created during the programme.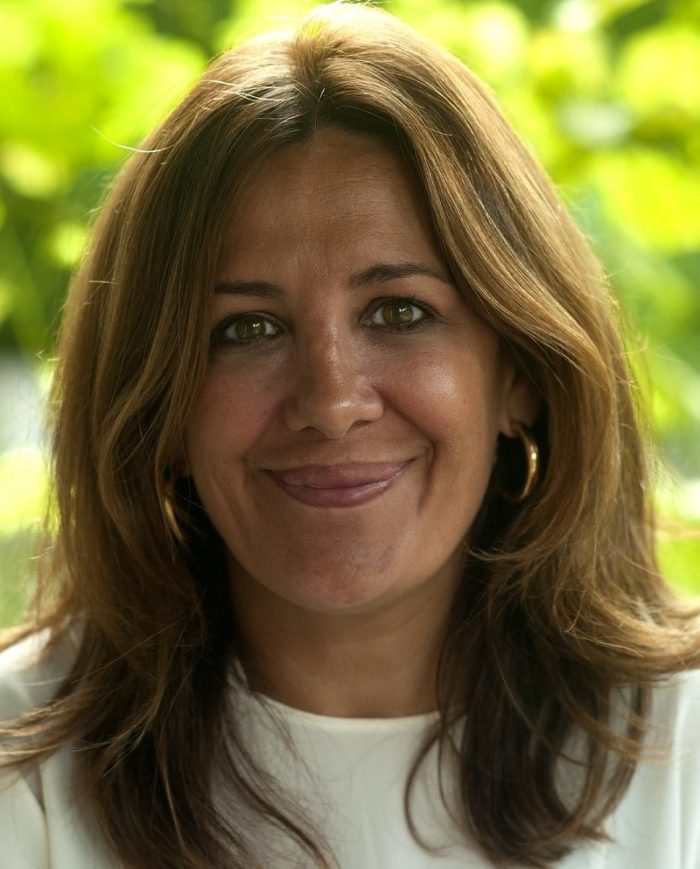 Luisa Lorenzo, Owner and General Manager at A Quinta da Auga Hotel Spa Relais&Châteaux – a family owned property housed in an 18th century paper factory nestled within one hectare of land just a 5 minute drive from the historic centre of Santiago de Compostela.
When it comes to female empowerment, we have come a long way, how do you think the hotel industry fits in?
While it is true to say that hotel General Management positions are still mostly occupied by men, I do believe that the hospitality industry is beginning to see real change with more and more females receiving training and opportunities.
The mobility associated with international hotel management positions can complicate access to these senior position for women who are juggling family responsibilities. In today's society, it is still not seen as 'normal' for women to be travelling away from their families for long periods of time, or living abroad, whereas people don't bat an eyelid if a father is doing this for work.
What has been your biggest challenge as a woman in the hotel industry?
Without a doubt my biggest challenge was opening our hotel and having my first child in the same week..! It was crazy. I was faced with the huge challenge of opening a family hotel in the middle of an economic crisis and with no previous experience. There was a huge amount of stress that came with this responsibility. It was extremely difficult to juggle raising my son while launching our hotel as I had to make huge personal sacrifices.
What advice would you give to the new generation of women working in the hotel industry?
Never be afraid to speak up and make sure your voice is heard.
For enquiries or further information about Mason Rose communications, please contact Jenni Holman: jenni@masonrose.com