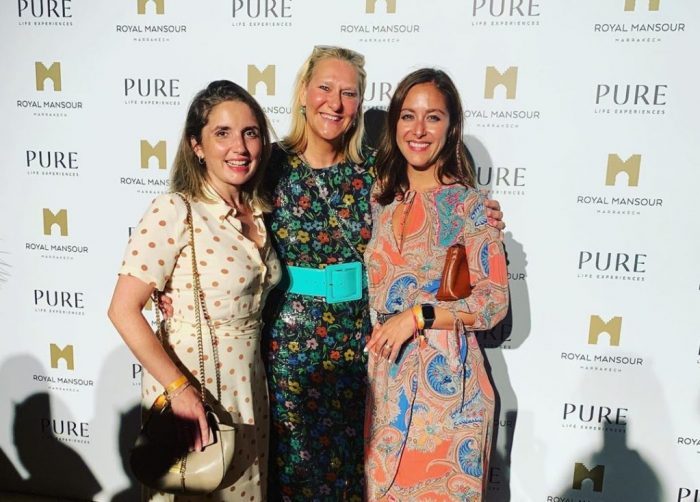 Following Mason Rose hosted workshops at Pure MATTER in September 2019, PR & Communications Director Jenni Holman shares valuable insights on today's rapidly changing media landscape and the importance of savvy communications.
Last month we ventured to Marrakech to host our dedicated Wellness Stage at Pure MATTER; a very special 'unconference' attended by some of the most exciting pioneers and tastemakers in luxury experiential travel, as well as a myriad of brilliant press from throughout the world.
Mason Rose workshops at Pure MATTER
We hosted two interactive workshops focusing on the importance of 360 communications to ensure a brand's voice is heard amongst the cacophony of information overload. Thanks to the many fascinating discussions we had, we'll soon be publishing a special report on wellness travel trends for 2020 and beyond. In the meantime, we wanted to share our insights on today's rapidly changing media landscape, which has been further honed due to intel gleaned from our expansion into new territories across Europe and the US.
The rise of digital media and influencers
Since the advent of the internet, followed by ultra-fast broadband in the most isolated of places, the mobile revolution, and the evolution of social media, it's hard to imagine a pre-digital media era. We are in fact seeing that those influencing luxury holiday purchases have never known otherwise.
Everyone now has the ability to be a critic and influence the rise or fall of a business or change the perception of a brand within a mere 280 characters. On the subject of influence, the rise in digital influencers – individuals who have built audience and influence by depicting their often-aspirational lifestyle via social media channels – has reached unprecedented heights since the arrival of YouTube in 2005 and Instagram in 2010.
In response, advertising budgets for print have been channelled into the digital marketing space, which is something we're noticing across the world. Therefore, sadly, some magazines are closing or reducing editions. On the other hand, specialist titles such as Ovation in the US and Lodestars Anthology in the UK, to name just two, are the phoenix in the print ashes – so it's not all doom and gloom!
Online equivalents of print titles have been racing to commercialise their digital channels through the introduction of paywalls, which in turn has led to more added value offerings for digital consumers who are investing in online subscriptions; exclusive content, 'behind-the-scenes' specials, access to deals and partnerships, the list goes on.
Customer knowledge and a savvy approach to communications
With consumer attention spans shortening to that of a nanosecond, how can we cut through the noise? What does that mean for print? How can we keep up with the changing market? And – what's more – is there even a place for advertising or PR today?
A savvy approach to communications is key and, in order to know which elements of the communications matrix you need to focus on, a true understanding of your current and / or dream customer is essential. Knowledge, as they say, is power, and this is where data and Google can be your best friends.
Whilst it can undoubtedly be a challenge to hone in on a customer's mindset at any given time, those who explore all opportunities to directly place their brand in front of their customer will prevail. That is once they identify their customer's touch-points , whether they be digital, print, advertising, editorial, advertorial, influencer marketing, social media or mutually beneficially partnerships and celebrity or closed user group advocations.
If you'd like to find out more about how we can help you with our 360 approach to brand communications, please get in touch with our PR & Communications Director Jenni Holman: jenni@masonrose.com | +44(0)20 7201 8050
About Jenni Holman
Spearheading the PR team, Jenni is a senior communications specialist with meaningful contacts throughout the industry. Having worked across a diverse spread of wellness and travel clients, including hotels, tourist boards, and airlines – she has a comprehensive understanding of what makes a great story!