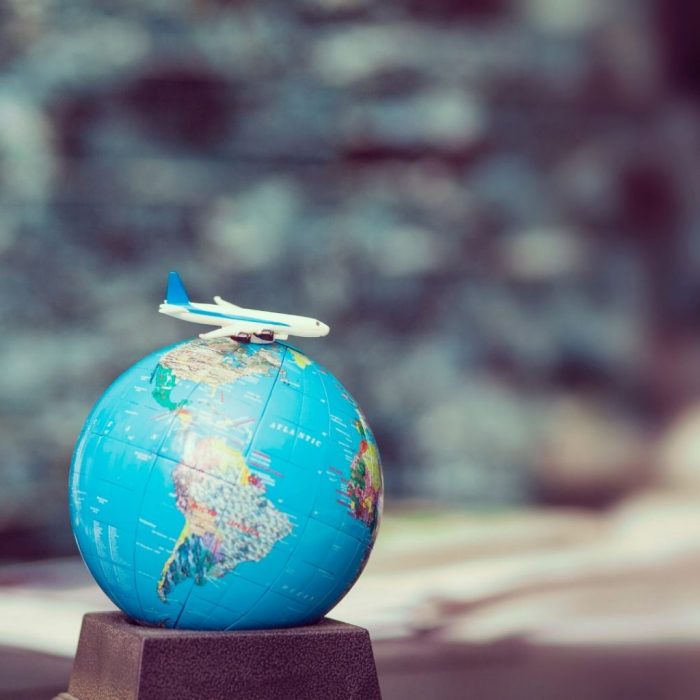 What is the current state of the UK travel market at the moment – and looking ahead. In Mason Rose's latest insights panel discussion Maria Pajares, MD was in conversation with industry experts.
April Hutchinson, the esteemed editor of TTG Luxury, Mark Duguid, MD of luxury tour operator Carrier and Gemma Antrobus, the owner of award-winning luxury travel agency Haslemere Travel and chairman of AITO Specialist Travel Agents, provided their unique travel trade perspectives on learnings and opportunities for hoteliers targeting British travellers this summer and beyond.
As the travel industry starts to turn a corner, and hotels around the world begin to re-open, we ask how hotels can best work with the trade, via b2b media, tour operators and travel agents, to best communicate their offering to future bookers from the UK.

Understanding the current climate so you can plan your communication strategies accordingly:
Be mindful that the travel trade climate in Britain has been affected by the significant and sudden challenges, like dealing with the cancellation of existing 2020 travel bookings. Fortunately many of these bookings (70% for Carrier) have been transferred to 2021 so

2021 is looking promising for bookings

as a result – though capacity challenges, particularly for flights, and possible increased costs may occur.
Travel agencies and tour operators are working with fewer staff: up to 70% of TO and TA teams have been furloughed with pay up to October, due to a generous governmental scheme. Remaining teams are working from home, so

limited time is an issue to consider when communicating.

Access is uncertain: at the moment we still don't know when the UK market can start travelling internationally again, due to UK Foreign Office advice recommending only essential travel for Britons, and a 14 day quarantine for any returning travellers. This is likely to change but until that time,

focus on future travel rather than short term bookings

.
Booking trends
It is slightly too early to have conclusive data, as the UK is on the cusp of re-opening, but the experts predictions at the moment look like this:
July/ August – mainly domestic and interest in European travel.

Be prepared for ultra-late bookings.


Long-haul – looking to start as early as Autumn 2020
2021 looking v positive as many bookings have been carried over

Top tips
Be relevant
Credible and respectful relationships have never been so important
Though webinar fatigue has set in, keeping good relationships alive through thoughtful training can be very effective.
Maintain your industry connections through tailored communication based on their key pillars.
Pivot presentations and training towards product themes – give just 3 takeaways and stick to 10-15 minutes in length."Think very carefully and tailor the content of the information you communicate to operators. Understand what matters to us. For example, wellness, self-improvement and sustainability are key to Carrier. Training sessions must be about the things we are looking for rather than generic updates about facilities. What resonates and talks to our values? – focus on that." MD
Keep it short
Communication should be clear, concise and valuable.
Think about presenting 3 ideas only – key usps.
Don't just send reopening messages – outline why travellers should visit your destination, what's new, what they can experience when they arrive.
Focus on inspiration about the destination and hotel rather than information about SOPs – the technical info can come later in the booking cycle.
Make sure SOP information is clearly on your website – it is expected that luxury hotels will be clean and will be super-careful of procedures so no need to labour this point up-front. It is not a seductive message.
Get people travelling again
Offer inspiring value-add packages and flexible booking terms."Juicy and exciting offers will get attention" GAGet travellers excited, give them opportunities to do something a bit different.
What else can you team up with in your destination to add to your appeal.
Added value is absolutely key – carefully-targeted around your best audiences."Communicate attention grabbing exclusivity and access, like private experiences eg after-hours viewing of museums/ pre-opening access to unique shops/ personal meetings with local tastemakers / boat experiences/ private beaches. This is what affluent traveller will be looking for." AH
Look ahead
2021 is looking very positive due to a huge pent up need to travel – it will be competitive.
Think about fresh programming and new ways to experience your destination.
Consider macro factors influencing travellers in the new normal: like private spaces for reconnection and a focus on sustainability.
How can your hotel offer what they'll need on an emotional and psychological basis? Consider how you can creatively communicate this through all your channels and with your partners.

Thank you to our wonderful and well-informed speakers:
April Hutchinson, has a 20-year career in the media and is the editor of TTGLuxury, which she launched in 2007. The award-winning magazine is the leading B2B luxury title for premium travel professionals in the UK and is published quarterly by TTG Media
www.ttgmedia.com
Mark Duguid, MD Carrier
British tour operator Carrier has over 30 years' experience creating luxury tailor-made holidays worldwide, offering a bespoke service which requires first-hand knowledge, expertise and a personal touch. They plan, create and deliver unforgettable holiday experiences.
www.carrier.co.uk
Gemma Antrobus, owner Haslemere Travel and chairman of AITO Specialist Travel Agents
Haselmere Travel is one of the UK's most established and respected independent travel agents, offering bespoke itineraries and highly personalised service to it's many loyal customers.
www.haslemeretravel.co.uk
Mason Rose
With over 25 years' experience in luxury travel, Mason Rose understands the business of hospitality and offers deep connections to partners, press and the marketplace. If your hotel needs help re-opening, sales support or PR, please get in touch – we'd love to help.
Contact: maria@masonrose.com