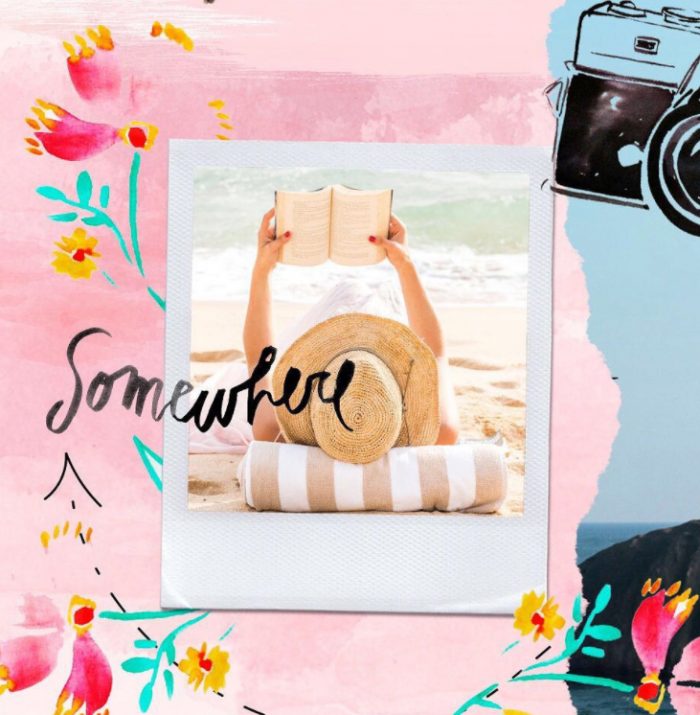 In keeping with Mason Rose's bespoke, 360°-approach, we have recently launched a suite of digital services for new and existing clients, incorporating consultation, social media strategy and content creation. Our Digital Marketing Manager, Emilie, will be blogging here about the key trends in social media and digital marketing that affect the travel and hospitality industry.
For more information on our digital services, please contact Maria@MasonRose.com
Bring Back the Positivity
2017 has been the year of the social media backlash. You can hardly turn the page of a newspaper or a magazine without an opinion piece about the dangers of it. This weekend, The Times dedicated a full page to "Fake Views: How Bloggers Doctor Their Holiday Pics". Bloggers were named and shamed at the beginning of this year for buying their followers and paying for likes. We've seen many influencers slapped with fines by the ASA for not disclosing sponsored content with #Ad or #Spon. There's also been a laudable sweep of anti-perfectionist sentiment: a rise of body-positivity bloggers, Katherine Ormerod launching her website WorkWorkWork which candidly discusses divorce, money and the dangers of comparison, the rise of accounts like @YouDidNotSleepThere which hilariously debunk "Instagram's most illogical campsites" (one point for the couch potatoes!)
When the stakes of getting it wrong are higher than ever, how can brands negotiate the fraught digital landscape? How can they reach a savvy, skeptical customer who craves unique and transformative travel experiences?
My advice is always to be authentic. It's important to remember that the backlash is not against social media itself but against misrepresentation, false advertising, and, at worst, lying.
Here are some simple guidelines for having an authentic voice and presence on social media. They're written with hotels in mind, but I hope they will be applicable to other fields as well.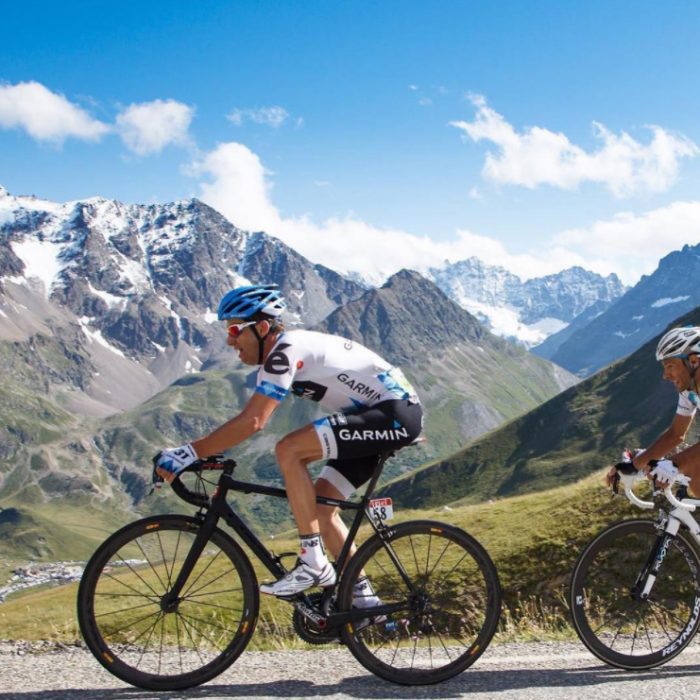 1)  Be Honest
Don't over-filter or over-enhance or retouch too much. Yes, Instagram is aspirational, and an opportunity to showcase the best of your product. I am absolutely not advising to post about rainy days, construction sites or messy kitchens (unless you want to). However, the beautiful scenes that you show should always be natural.
Posting user-generated content (that's created by guests, not influencers) is a great way to show real experiences. It's also a way of rewarding and engaging with people who have tagged you, used your hashtag or geotag. It may not be glossy or professional, but it will definitely be honest.
When it comes to reposting influencer-created content, tread carefully. If a blogger has misrepresented anything about the hotel or taken "artistic license", I wouldn't recommend reposting it on your own channels. Posting about something that doesn't or couldn't exist will be misleading for potential customers.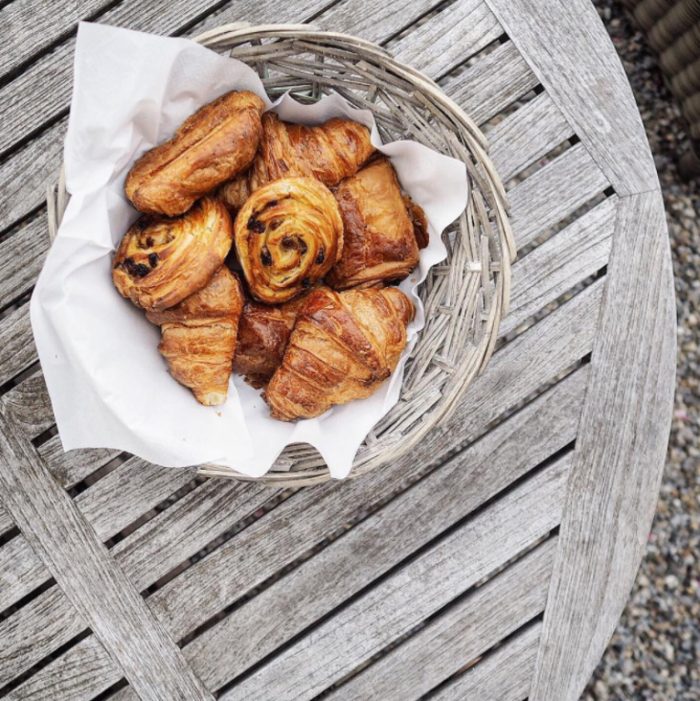 2)  Tell Your Unique Stories
Finding the stories that are unique to your brand and telling them creatively is a proven strategy for building emotional connection, encouraging loyalty and increasing engagement. These stories may lie in the history of your destination, your local community or the passions of your employees.
So many of our clients are wonderful story-tellers. Famously, the family-owned and run Gstaad Palace has played Cupid to many a couple- both guests and staff. The couples return to the hotel for anniversaries and, later, with their families. To celebrate their matchmaking abilities, the destination of Gstaad and the "magic" of the hotel, the Palace created this video:
3) Be Different
Travellers are looking now for experiences that are unique. As Simon Bolton, owner of the Alpinzentrum in Switzerland says, "Guests want to have real experiences rather than feel as if they're been transposed into a glossy holiday brochure. Taking the time for a shared adventure is popular again". Your social channels can be the perfect vehicle to illustrate your point of difference.
Our client The Owl and the Pussycat Hotel is located near Galle in Sri Lanka. As their unforgettable name hints, this 16-room hotel is whimsical, packed with character, local flavour and craftsmanship. If their Instagram was glossy and perfect, it wouldn't feel right. Instead, all their posts have hand-designed elements which give the effect of an illustrated novel or of the holiday scrapbook you only wish you had the time to design. You can almost imagine turning the pages.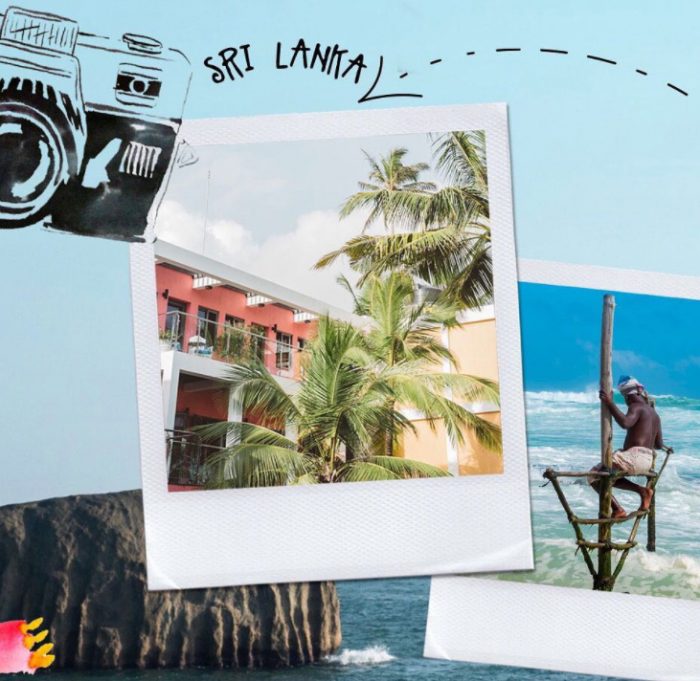 4) Be Personal
Treat all travellers equally at your peril! Differentiation, personalisation and bespoke are the watchwords in today's travel industry. To paraphrase from a recent Forbes article, some people want vouchers to nearby spinning studios and other people just want to eat a cheeseburger. In other words, everyone's different.
Speaking personally, one thing that I have loved recently at a hotel is the opportunity to be able to choose my own amenity. I was presented with a little card and I could choose between a bottle of prosecco, a complimentary in-room movie or a fifteen minute mini-massage in the spa.
If someone tweets you to say that they're "really excited to stay with you in August", a savvy social media manager could do a little digging, find out that they're into running and leave a handy trail running map in their room. While personalisation isn't a social media strategy, these all-important authentic touches will prompt people to share about you on their social media channels. For instance, one of the most shared details at The Peninsula Beverly Hills are the monogrammed pillowcases.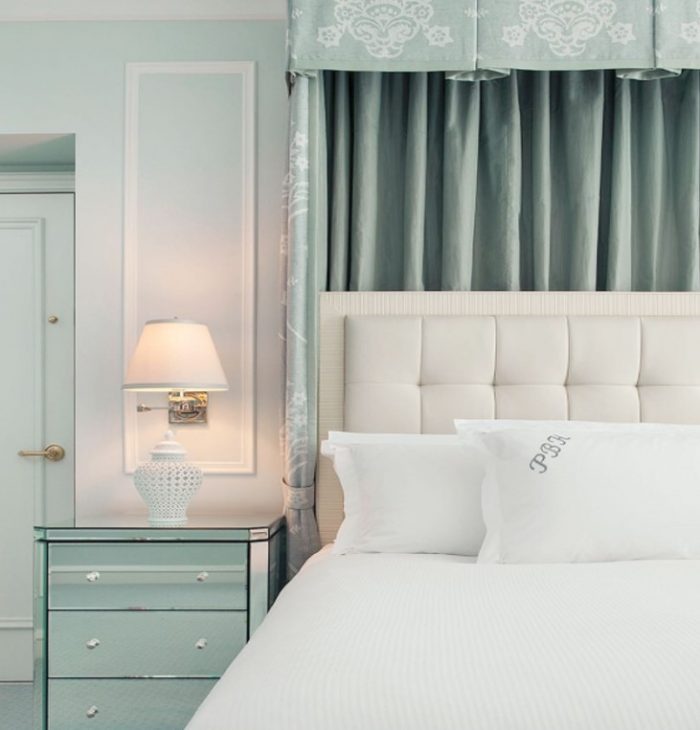 5) Go Micro
A micro-influencer is someone who has between 1000-50,000 followers on a given social channel. They sometimes have niche interests, so rather than designating themselves a "lifestyle" blogger, they may be solely focused on food, design, wine or cars (maybe even Provencal Food or Italian Cars).
The benefits of using micro-influencers are proven: they have a significantly higher engagement and click-through rates, meaning they have a rapt audience which truly trust their recommendations. Plus, they're far less expensive. If you're looking for an authentic brand ambassador to post relevant content to an audience which is highly likely to take an action based on a post, my recommendation is always to go micro!