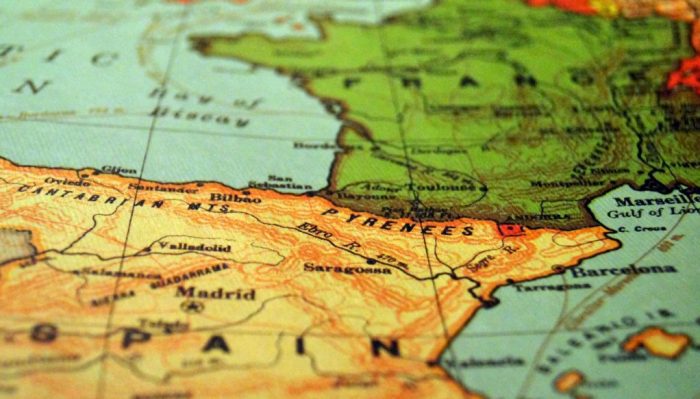 Elena Taboada, director of Mason Rose's Southern European division, is in conversation with two of Spain and France's most respected and experienced travel writers to discover what media are covering right now, and what the future holds.
Vicky Vilches, senior freelancer for Fuera de Serie, where she writes about luxury hotels in her regular section 'Para Dormir', answers questions on the situation in Spain.
Jean Michel de Alberti, editor in chief of Désirs de Voyages shares his insights on France.

What kind of news are you focusing on right now?
VV (Spain): The most recent pieces I've been working on are closely related to the current situation: covering hotels that are providing community services, either because they are offering support to hospital staff or because they have launched some type of valuable, virtual initiative, like cooking classes or yoga. I am really interested to see how hotels are using their social networks at the moment. There are some very imaginative examples that show that true hospitality goes beyond having the hotel open or closed. I also launched a small personal project on IGTV about hotels with stories to tell and that make us dream of future travel. Fortunately, these hotels continue to maintain a voice. They are still there, and we will certainly enjoy them again one day. It is my way of supporting hotel projects that are offering information and entertainment to hotel lovers!
JM-A (France): I cover travel Industry news and have been reporting on stories about travellers immediately affected by global lockdowns. Most recently wrote a piece about French travellers who were on a cruise world tour and trying to go back to France.

What is your biggest challenge right now?

VV (Spain): The main challenge at the moment is to maintain a sense of balance with our coverage: avoiding frivolous and superficial angles, because we are in the midst of a great tragedy, but at the same time supporting tourism and conveying positive messages to people confined in their houses. You have to find the right tone and the right themes. You can't just act as if nothing is happening. Another great challenge, in my opinion, is to think about the future and the bigger picture around sustainability and travel. This story has a vast scope as it involves science, technology, value systems, social customs and much more.
JM-A (France): The biggest challenge is uncertainty about the re-opening timelines. For domestic travel, the challenge right now we don't know when hotels and restaurants will be allowed to re-open. For international travel, the challenge is that we can't plan travel or editorial for this summer as we don't know if and when borders will be open, and when flight routes will resume. The uncertainty makes it difficult to commission writing or plan coverage. It limits what we can write about.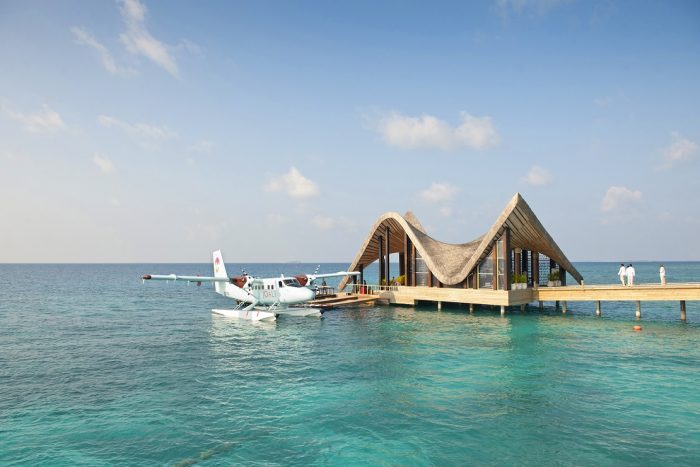 How do you think this situation (social distancing, international travel restrictions, etc.) will affect the future of travel?
VV (Spain): That's a very difficult question to answer at the moment. The tourism sector is probably facing the greatest crisis in its history. In addition to a likely drop in demand due to the economic crisis, access restrictions would suggest that global tourism will be one of the last sectors to recover. Everything seems to indicate that domestic travel and trips that involve traveling by car will recover first. New processes will take effect in hotels and travel: from the disappearance of the breakfast buffet in hotels, to separation screens at beaches and airports to enforce ongoing social distancing. Touch-free technologies in hotels and transport systems, the minimization of personal interactions, 'bio-sanitary' passports and temperature tracking are all expected to rise …
The priorities will be safety and security of destinations, transport and accommodation, as well as accommodation options that offer space, privacy and independence, like villas and rooftop suites. Since hospitality brands have evolved, hotels have long invested in developing a more social dimension, giving more importance to common spaces, shared tables, F&B, etc. so I am not sure how this aspect will be affected. Perhaps even more disruptive changes will occur, such as more people traveling in virtual environments and via augmented reality, for example.
JM-A (France): There has been a huge immediate impact of course, but some surveys show in France that there is still a big will to travel, and to explore new destinations. Destinations and hotels will need to reassure travellers about measures taken and new processes, to tempt bookers back.

What destinations and hotels will be the most popular after Covid-19?
VV (Spain): Destinations that are accessible and secure will be most popular. It could be domestic destinations, but that depends on which country you are in – not all citizens have the same perceptions of security. For young people, security is a more of secondary concern and it is very likely that they will be the first to travel in a post-Covid race for bookings, filled with travel offers and heavy discounting.
JM-A (France): In a short time – this summer – domestic travel within France is likely to be popular. French Travellers might want to discover the hidden gems of their country and explore coastal and countryside destinations that offer more space and access to nature for consumers who have been trapped in city during lockdown. Later when Europe will re-open I am sure Greece, Portugal, and eventually Spain will draw the French market.

What destination are you looking forward to visiting when the travel bans are lifted?
VV (Spain): As I have been in Madrid for lockdown, I crave a great walk in nature. My family is in Salamanca, in the Arribes del Duero, a wonderful and little-known place. I think I will be where I go first. If I can, I'll try to tag on a trip to Portugal, which is just 6 kilometres away. My aim is to take the car and simply enjoy those landscapes of Castilla that mean so much to me, staying in small hotels along the way. Our domestic travel industry is going to suffer a lot and I think this is the time to support it.
JM-A (France): I miss so many places! My first short break will likely be Provence, in the south of France – it really has everything. Later this summer I hope to be heading to Sicily. As I had to cancel holidays in Japan this springtime, I'm looking at getting my tickets are re-booked for autumn.

Elena was in conversation with…
Vicky Vilches
Award-winning, Spanish journalist María Rodríguez Santamaría (aka Vicky Vilches) writes for Fuera de Serie (Expansion's Saturday supplement), as well as Elle, Herdes, Conde Nast Traveller and many more.
Jean Michel de Alberti
Editor in Chief of Désirs de Voyages, Jean Michel is one of France's most informed and insightful luxury travel experts. He is a regular contributor to Le Point, Air France Madame, Le Figaro and Les Échos.
Mason Rose has a bureau in Spain expertly covering the Spanish, French and Italian markets. For assistance with targeting these markets, including domestic re-opening strategies and media outreach, contact Elena Taboada on elena@masonrose.com.