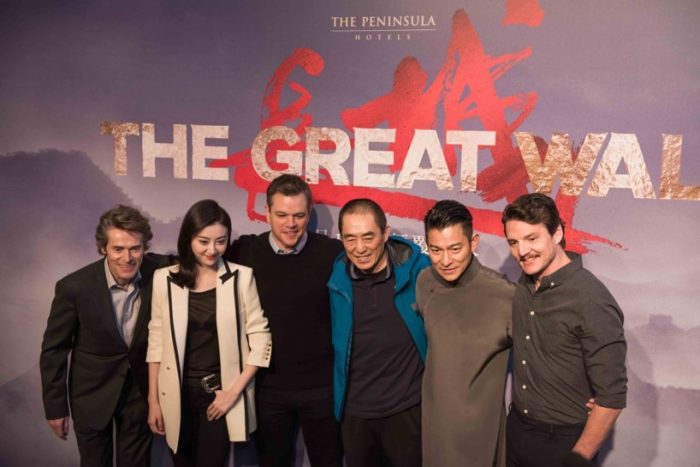 Objectives
To celebrate the prestigious renovation of The Peninsula Beijing, we developed a partnership with Legendary and Universal to collaborate on the Asian launch of The Great Wall.
The aim was to gain brand exposure, press coverage, combine forces and access hard-to-reach audiences. This high profile film collaboration combined an A-List talent event, international press junket and an original piece of film content from the team behind The Great Wall.
Outcome
The Peninsula Beijing hosted a talent dinner and spectacular international press junket with Andy Lau, Matt Damon and Zhang Yimou in the City.
An original film was produced, linking the hotel, destination and movie, with Yimou's inspirations of China old and new.
Press information here.