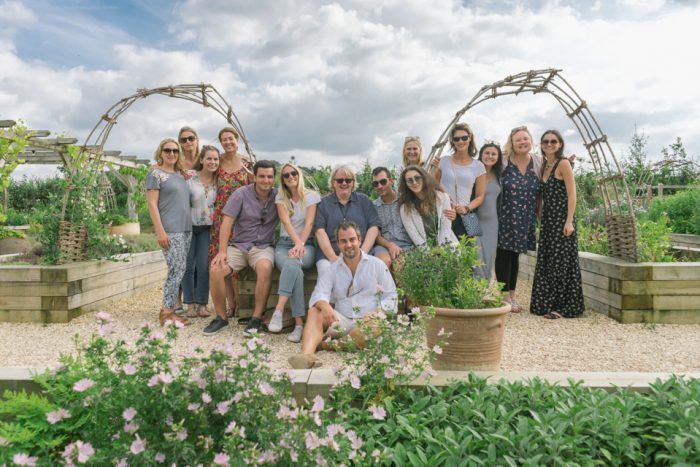 Mason Rose is hiring a Senior Sales Executive to assist the Leisure Sales team, reporting to the Director of Leisure Sales.
Applicants should send CV and covering letter to Caragh@MasonRose.com
About Mason Rose
Mason Rose is a highly regarded Sales, Marketing and PR agency for the luxury travel industry, located in Knightsbridge.  Our clients include some of the most well-known hotels in the world.  We differ from the majority of similar agencies by offering an integrated approach to encompass Sales as well as PR. We offer a consultative, bespoke service to our clients, reflecting our belief that every client has its own unique requirements, and take a practical but creative approach to our work which is heavily focused on value and ROI.  Each member of the Mason Rose team is highly experienced, committed to our clients and the company and, above all, passionate about the hospitality industry.
Responsibilities:
Manage & confirm Leisure Sales Call appointments
Join hoteliers on Sales Calls on occasion, as required
Assist with hotelier travel arrangements (hotels & trains), etc
Arrange Mason Rose & individual fams
Assist with staff holiday requests from TO's & TA's
Assist with TA enquires
Assist with Leisure Events both MR & external TO/TA events (RSVP's, requesting& tracking collateral, requesting prize vouchers, name badges, banners, etc)
Responsibility for preparing Leisure Rosy Offers
Preparing Presentations for Events etc
Keeping hotel information updated on F Drive
Salesforce maintenance & database cleaning
Request monthly stats from the hotels
Attend events in the South if Account Director unavailable
Monitor & action emails when any of the Leisure team are out of the office
Support organisation of bespoke events and attend as required
To assist with Mason Rose monthly report
Market research from time to time
Efficient maintenance of accounts on Salesforce
Collate competitor analysis when requested
Experience/Abilities:
Proven sales experience within hotel/agency environment
Luxury hotel/travel experience an advantage
Computer literacy essential, especially Microsoft office packages.
European languages are an advantage
Profile & Key Attributes:
Highly professional, able to build strong relationships with clients and hotels
A strong and diplomatic communicator, able to communicate effectively with individuals of varying nationalities
Results oriented and highly focused on achieving targets set
Organized and able to work effectively in a team
Flexible and willing to turn attention to other areas if required
Effective at juggling a significant workload/strong time management