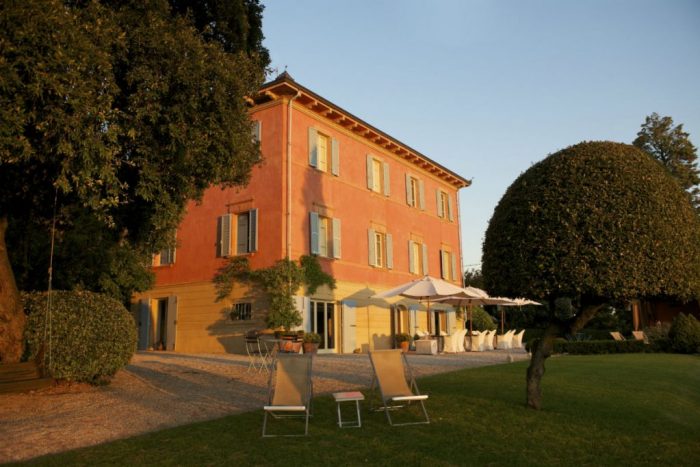 Fontelunga Hotel & Villas, a boutique luxury property in Pozzo Della Chiana (a quaint Tuscan town 30 min drive from Cortona) has appointed Mason Rose as its UK PR representative.
Nestled away in the picture-perfect countryside of central Tuscany and set within an estate of over 300 olive trees, Fontelunga is comprised of an authentic 19th century house that has been beautifully transformed into a hotel as well as two private, self-catered villas.
Owners and Italian-English couple Paolo Kastelec and Philip Robinson have been at the helm of Fontelunga for almost 20 years.
Fontelunga co-owner, Paolo Kastelec, commented: "We are delighted to be working with Mason Rose and look forward to sharing our passion for laidback luxury and authentic Tuscan tradition with UK travellers."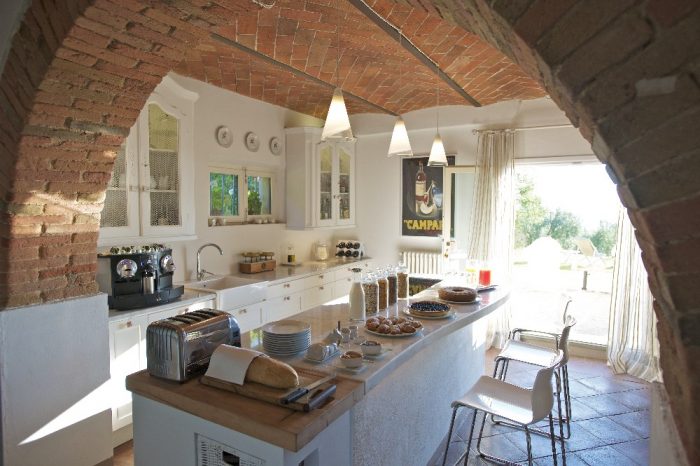 LOCATION
Fontelunga lies in the heart of the idyllic Chiana Valley (Central Tuscany) and is close to the historic rooftop town of Cortona – the setting of Audrey Wells' 2003 movie Under The Tuscan Sun.
At just one hour's drive from the cultural capital of Florence and 45 minutes from both Perugia and Siena, the venue is perfectly located for guests wishing to absorb some of Italy's most famous cities while also experiencing the region's peaceful natural surroundings.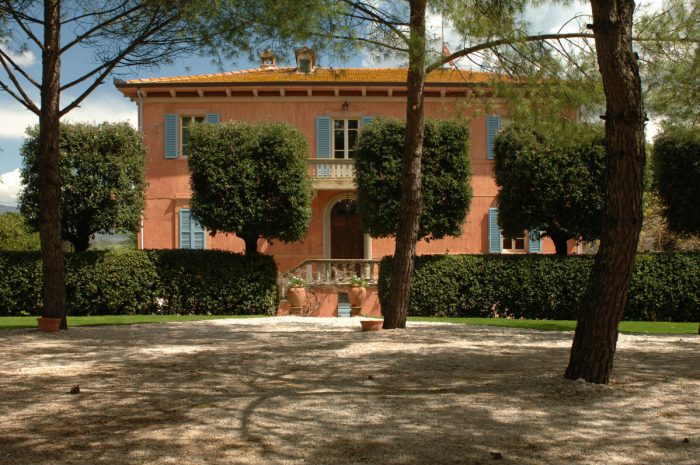 HOTEL & VILLA DESIGN
Fontelunga seamlessly blends the colours and textures of traditional Tuscan style with contemporary design and facilities. The main hotel boasts nine bedrooms fitted with shabby-chic furniture in white washed tones and luxuriously vibrant fabrics.
Designed by co-owner Philip himself – who boasts a previous career in film set design – the hotel also offers guests an outdoor terrace, shared swimming pool, hot tub and tennis court, as well as plenty of space to gaze over the breath-taking view of the Apennine Mountains.
The two private villas include the one-bedroom Villa Galletto and two-bedroom Villa Gallo, which benefit from their own shared pool, private terrace, and secluded herb garden.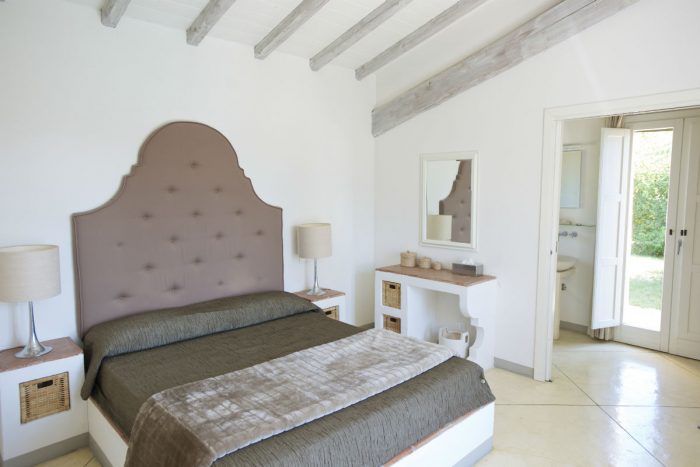 FOOD & DRINK
Like any true Tuscan establishment, food is at the heart of Fontelunga, where Paolo and Philip host guest dinner parties twice a week, as well as providing daily continental breakfasts and buffet lunches. The intimate nature of the hotel also allows Fontelunga to cater for special dinner and picnic requests. All ingredients are sourced locally, with a special focus on seasonal produce.
Foodie guests are spoilt for choice, with the additional option of bespoke afternoon cookery classes specialising in authentic regional dishes, as well as private wine tasting sessions and tours that make the best of neighbouring wine regions Montepulciano, Montalcino and Chianti.
Within 10 minutes' drive, guests have several great restaurants, bars, cafes and ice cream parlours to enjoy.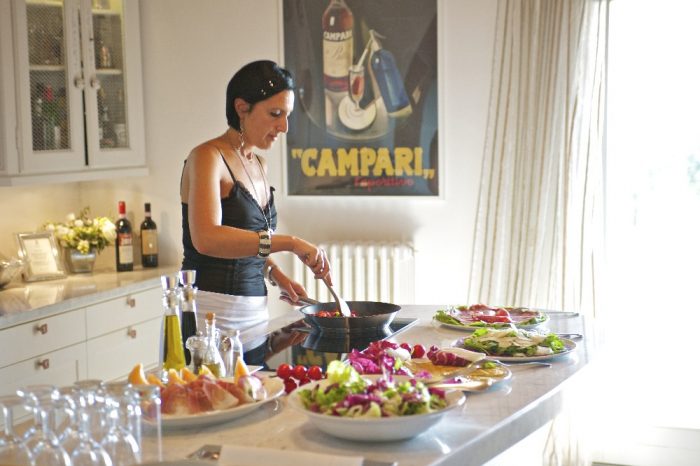 ACTIVITIES & EXPERIENCES
Fontelunga offers something for everybody, from its on-site tennis courts and bikes to explore the dreamy rustic surroundings for the more athletic guests, and expert in-room massage and therapeutic treatments, available on request for those who prefer a little pampering.
For a complete slice of 'la dolce vita', the team can also help to organise classic car rentals, guided visits to Florence, Siena and nearby villages, as well as private tours of local vineyards and gourmet picnics for guests on the go. While family members of all ages are warmly invited to Fontelunga, a nanny service is also available to allow parents some down time à deux.
To mark an extra special occasion, guests can also book horse riding lessons, truffle-hunting sessions and even hot air balloon trips for a truly unforgettable view of the classic Tuscan landscape.
Beyond Fontelunga, visitors looking for some retail therapy can indulge their love of designer fashion at one of the several nearby shopping outlets (approx. 30-45 min drive). Luxury fashion brands include Gucci, Dolce & Gabbana, Armani, Prada, Miu Miu and Jil Sander. These outlets offer up to 70% discounts on last season's collections, meaning guests often turn up to dinner at the hotel in dazzling new outfits.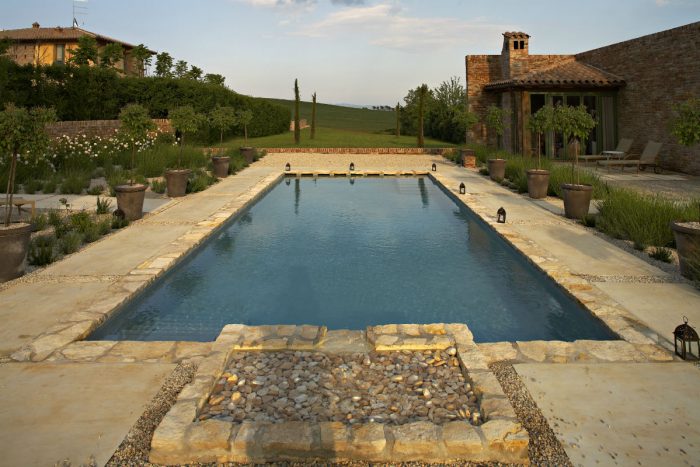 WEDDINGS & PARTIES
Guests looking to organise the ultimate, film-inspired wedding, laid-back (but still luxurious) honeymoon or memorable birthday celebration will delight in the bespoke service available. Owners Paolo and Philip are well versed in customising themed events, offering irresistible extras, such as Jazz bands, marquees, on-site wine tastings and a mobile ice cream cart. The property can cater for events of up to 25 people and, for larger events, they have a hand-picked selection of recommenced caterers.
Fontelunga re-opens for the 2018 season on 21st March 2018