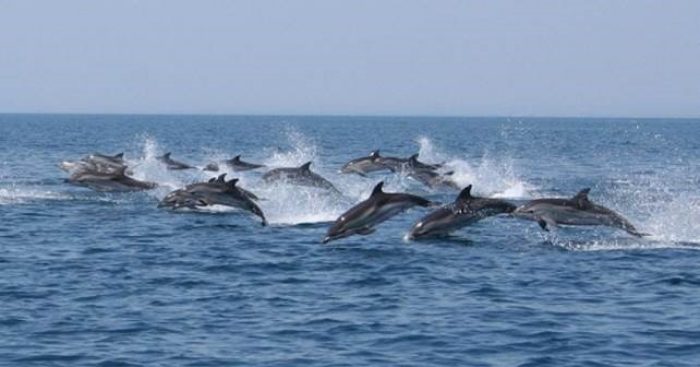 Not many people know that there is an area extending from Tuscany to France where dolphins and whales enjoy protection and peace. The Pelagos Sanctuary is an international reserve established in 1999 thanks to an agreement between Italy, France and the Principality of Monaco. The area extends north of the Tyrrhenian Sea, around the islands of the Tuscan Archipelago to Provence. One of the main starting points for guided tours to discover the wonders of the whale world is located in Viareggio.
The Grand Hotel Principe di Piemonte in Viareggio is the perfect place to stay, not only for its superb accommodation, cuisine and service, but also because it is just a half-hour walk from Piazza Palombari dell'Artiglio, the starting point for the boat tours to see the whales and dolphins.
The Cetacean Sanctuary
Italy is one of the best places for sighting large marine mammals such as the various types of whales, but also for the sighting of dolphins and many other marine species. In fact the largest group of dolphins lives just off the Viareggio coast. They love this area thanks to the considerable wealth of plankton and pelagic life and often perform in spectacular dances and jumps for the joy of tourists.
The best season to watch whales is from May to October, although actually they can be observed year round: obviously Spring and Summer are the seasons with the best weather conditions to have an exciting experience, when the sea is calm and the chances of spotting the giants of the sea increase significantly.  There are several companies which organise day trips with Marine biologists equipped with binoculars accompanying the groups. The visits are by boat, with lunch on board, and allow you to see other marine animals: turtles, manta rays, swordfish, tuna, moon fish, gulls and other sea birds.
To book your stay or find out more about Grand Hotel Principe di Piemonte, you can visit their website here.