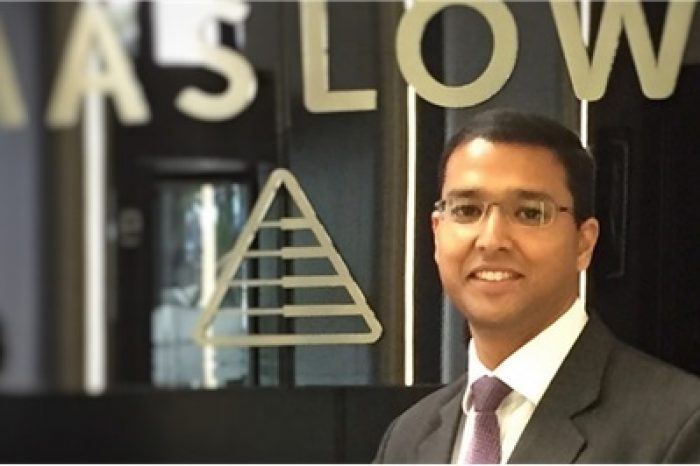 Amid the thrumming streets of the richest square mile of Africa sits an oasis of class, style and serenity awaiting the arrival of weary business travellers. Within the walls of the Maslow lives a whole different sort of hustle. Big deals, bigger conversations and busy people flow in and out of the hotel in a rhythm all of its own. Ashwin Jose, The Maslow's GM explains why understanding business is at the heart of the hotel.
Why should corporate travellers choose The Maslow Hotel for a business trip to Johannesburg?
The entire hotel offering here at the Maslow has been designed around the business traveller's needs. When we reopened in 2013, after an 18-month refurbishment, we took a decision to really hone our corporate traveller offering. This meant truly understanding their specific needs and building a product that is tailor-made. We know that all international flight schedules are overnight and business travellers get into Johannesburg really early. They need a place to freshen up, work and prep for their first meeting, so we developed our on-property Business Lounge which they can access before check in, at no extra cost. Showers, healthy snacks and high speed WIFI are included. Time and safety are of the essence and a streamlined arrival is critical, as many travellers are condensing meetings into one or two days to maintain cost efficiencies. We are minutes away from the Gautrain, which offers swift and secure travel from the airport and we put on regular, free shuttles between the hotel and Sandton station – miles better than getting a taxi from the airport. Johannesburg's hotel scene is competitive, with lots of chains in the mix, but we knew we could offer something very targeted, and go above and beyond.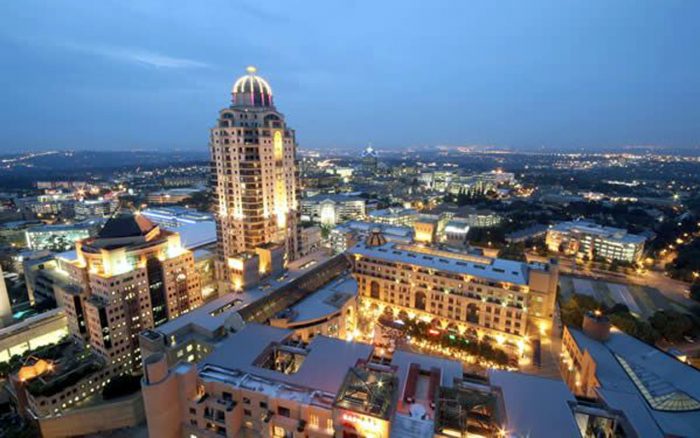 What travel trends have you noticed amongst the business travellers who visit?
Our corporate clients want to factor in some relaxation time to recoup. 'Digital detox' helps with focus, so downtime is important to them. Our serene gardens and Africology Spa have become more and more popular as an oasis of calm, and the wellness team has devised a set of treatments to counterbalance jet lag and relieve tired muscles after long journeys. For travellers in town for project work and longer stays, especially those taking advantage of our fully-equipped apartments, we've also seen more confidence in exploring the city. Whether they are discovering cool things to do like visiting the bohemian suburbs of Parkhurst, and the Neighbourgoods Market in Braamfontein – which is great for picking up quirky and authentic gifts or sampling hip street food – they appreciate the access we can offer and our knowledgeable concierges.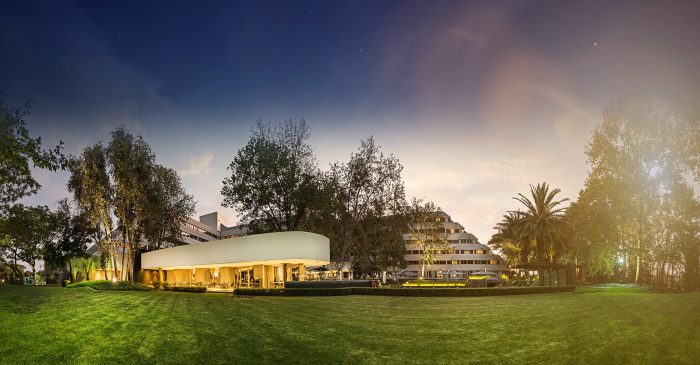 What difference has an agency representation made to your corporate business?
All independent hotel groups have the same challenge when it comes to corporate business. We're part of Sun International, which has an impressive set of hotels here in Africa, but are up against the big global brands. It has never been so important to clearly communicate our point of difference and the unique value proposition we offer. For a single property, budgets and ROI are always under scrutiny. We've been working with Mason Rose for almost three years, and the relationship works perfectly as they truly understand our product, our USPs and of course they are very connected to the right people in international markets. They work as an extension of our own team, without the overheads of opening multiple offices around the world. A lot boils down to trust, and proven expertise: Mason Rose offer both. We've seen a significant increase in overall corporate bookings and we respect their counsel. It's a win-win.