Air Partner, the global leader in private aviation, today announced that Conklin & de Decker has ranked its JetCard the #1 most flexible jet membership programme.
Conklin & de Decker evaluated the membership programmes from VistaJet and NetJets – which have the most similar offering in Europe – as well as Wheels Up, Delta Private Jets and Sentient Jet in the US before rating Air Partner the best in the business.
 Speaking about the results Group Director Julia Timms commented – "Having been in the business for over 50 years we have endeavoured to call on all of our experience and listen to our customers in order to curate a jet membership that truly benefits their exacting needs. We are really proud to have the most flexible JetCard out there – a key attribute that has clearly contributed to the 41% increase in usage, year on year with renewals up 24% in the past six months alone. We've also seen customers investing more in their membership – safe in the knowledge they can get it back at any time"
"Not one to rest on our laurels, we're keen to continue providing above-and-beyond travel solutions by adding to the host of exclusive JetCard member extras from invitations to our social calendar of partner events to our on-board gourmet offering which will be further enhanced with new bespoke localised menus across 34 airports." She continued.
Air Partner's JetCard's credit is fully refundable and the membership card can be used for charter services – ranging from helicopters to turboprops – as well as a variation of flights around the globe.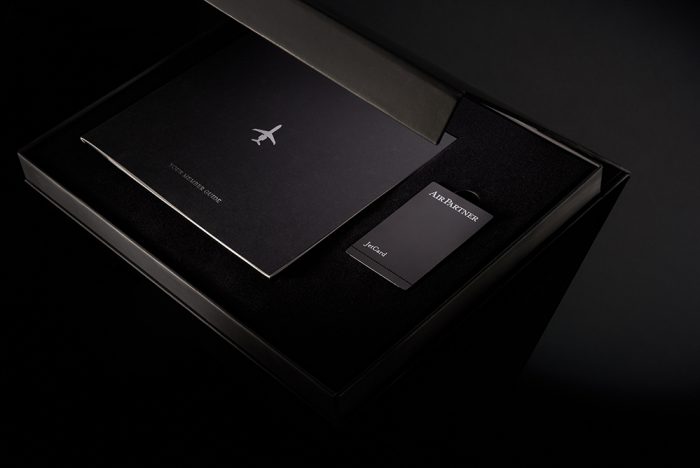 JetCard members enjoy fixed and fully inclusive hourly rates so there are no hidden extras such as landing charges, de-icing fees (which alone can add several thousand pounds to the cost), or fuel and catering costs. Of the companies evaluated in the study, Air Partner's JetCard is the only programme with flight credits that never expire so customers can choose how much and when they wish to travel without being forced into a use by date – perfect for both those who simply want to use it for an annual anniversary escape or an exciting ad hoc celebratory getaway to more regular usage to see a loved one who live overseas.
Corporates can pre-purchase non-expiring credits which can be used by an unlimited number of personnel, who get all the advantages of flying by private jet – such as 'any time' departures, no risk of scheduled flight disruptions and exemplary service. These benefits, in addition to Air Partner's late cancellation policy which allows travellers to change their destination up until 7am the day before the flight with no risk of incurring any cancellation fees, has contributed to this recent pattern. Round trip discounts – a bonus for both corporates and leisure travellers – and fully global coverage complete the card's unparalleled offering. The flexibility of this offering has been instrumental in the usage by this audience over the past year.
For further information  on the JetCard, please visit www.airpartner.com or contact pr@masonrose.com