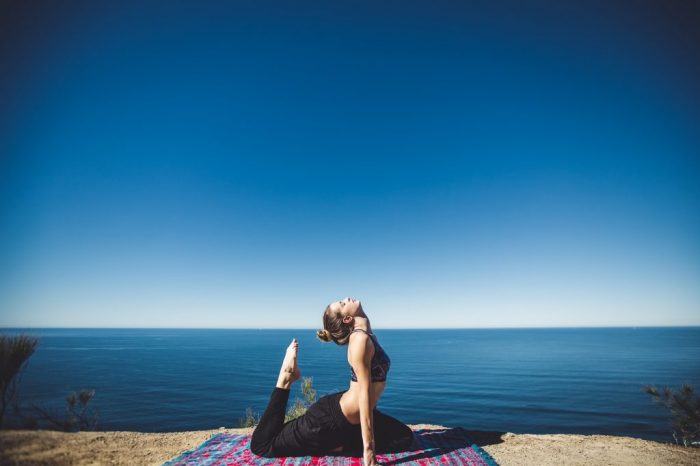 Jacinta Stevens, our Senior PR Account Director and head of our Wellness division, shares her insights from Balance Festival.
The wellness industry is worth £4.7billion in the UK alone. The global wellness economy is now worth £2.8trillion
There is increased demand for personalisation of fitness experience; millennials in particular are looking for uniqueness, authenticity, convenience and community. This is why, for example, boutique fitness studios are doing well over and above mid-level chains such as Fitness First or David Lloyd – and these gyms are themselves trying to emulate the more boutique model in their staff training, classes etc.
Today's 'wellness' moves away from the idea of 'the perfect body' and instead takes a more holistic view to incorporate mental health and the 'optimized self' – being your best self rather than holding an unattainable ideal (which itself is anathema to wellbeing!). 'The fitness game isn't being skinny. It's about being capable in your life' – Robin Arzon, author of Shut Up and Run
There's an increasing consciousness about how we choose to spend our time and allocating time to better ourselves. We watched a GREAT advert from Nike which aired last year:
There's a shift on where value is being placed in our working lives: it has been said that by 2020, emotional intelligence will be the sixth most sought-after skill, ahead of decision-making and negotiation (source: World Economic Forum). Take that robots trying to take our jobs!
Wellness/ Self-care also doesn't have to be solo, but increasingly it is social: again coming back to the success of the boutique fitness model and the importance of community. An interesting example of the development of this even further is 'healthy hangouts' such as Wellvyl in New York which calls itself a 'new kind of wellness community' that is a 'social club redefining what it means to go out in New York City.
Sleep is still a super-hot item on the agenda. The Future Laboratory said: 'Sleep is the new frontier in wellness, with recent brand offerings promising to calm the mind and restore consumers' bodies as they rest'.
Look away now, technophobes: brands will increasingly conduct wellbeing environments in the digital sphere. Infinity House in the UK is the world's first VR wellness retreat
In health and happiness,
Jacinta
For more information, please contact Jacinta@MasonRose.com