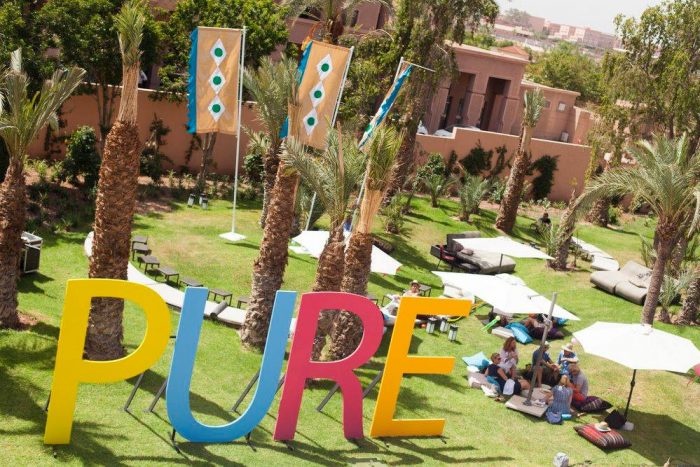 This September, Mason Rose will be heading back to PURE Matter, the "unconference" for hoteliers, experiential travel providers and global media organised by Beyond Luxury in Marrakech. Following the success of our wellness panel at PURE Matter 2017, this year we are curating a dedicated Mason Rose Wellness Stage, hosting two days of talks and workshop panels with leading disrupters and thinkers in the world of wellness.
In addition to the talks and workshops on our Wellness Stage, members of the Mason Rose team will be popping up on other stages throughout PURE Matter to talk on topics near and dear to our hearts. Scroll to the bottom to find out more about our talks on brand-building, partnerships and social media strategy.
The Mason Rose Wellness Stage
Last year, one of the most important themes to come out of our panel discussion was the value- both in terms of fiscal value and brand building- of having an authentic and integrated wellness concept. This year, we wanted to continue to illustrate how wellness can deliver ROI for hotels. Below are some of the topics of discussion you'll be hearing about on the Mason Rose wellness stage:
The value of retreats. A talk with Cornelius O'Shaughnessy of Bodhimaya, Stella Photi of Wellbeing Escapes and Leah Howe of Equinox. The talk will be moderated by Suzanne Duckett, a health, wellness and travel journalist.
A discussion on the ways in which carefully-considered wellness retreats can drive revenue, extend room nights & average daily rates, bolster off-peak seasons and bring meaningful experiences that help a hotel or resort's positioning. 
The importance of a 'sense of place' in wellness. A talk with Alice Tourbier of Les Sources de Caudalie, Nikhil Kapur of Atmantan and Aldo Melpignano of Borgo Egnazia.
Perspectives on how a destination can be integral to building a unique well-being concept. How can you use your location to your advantage? Developing this source of inspiration to create authentic therapies and practices.
How to build an effective wellness concept that delivers on ROI. A talk with Greg Payne, Spa and Wellness Consultant (Aman Resorts, Villa La Coste) and Harry Jameson, Health and Fitness Specialist Consultant.
Tapping in to the affluent wellness market and the ways in which a defined wellness concept can be a strong revenue stream. 
Workplace wellness: happy teams delivering great results. A talk with Tracey Woodward of Aromatherapy Associates and Yvonne Wake, a health and wellness consultant.
Ensuring your team is your best asset to deliver meaningful experiences that inspire guests. How to look after the people who look after the people.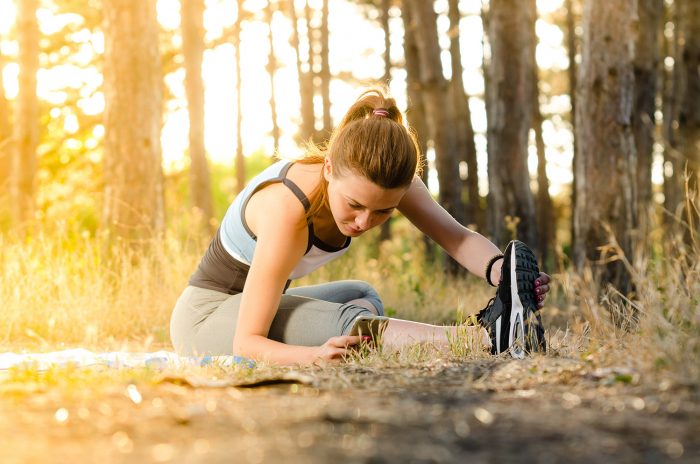 Trends in wellness travel. A panel talk with Suzanne Duckett, Stella Photi and Leah Howe. The talk will be moderated by Tanya Rose, CEO and Founder of Mason Rose.
Understanding the savvy wellness-traveller: what are the latest developments and the future direction of this multi-billion dollar industry? How can businesses take steps to innovate for long-term success?
The future of fitness in hospitality: going beyond the hotel gym. A talk with Harry Jameson, Health and Fitness Specialist Consultant.
The evolution of the hotel fitness offering and how this integrates into the wider discussion around 'wellness'. How to incorporate fitness as guests look to disconnect from the business of the world and reconnect with themselves.
Additional Talks and Workshops
Building a Hotel Business: A 360 Approach. A talk with our CEO and Founder Tanya Rose and our Managing Director, Maria Pajares.
Combining their deep understanding of the way hotels work (having worked directly in hotels or with hoteliers for over 25 years) Tanya and Maria will look candidly at specific challenges faced by independent hoteliers now. They'll outline insights and practical tips to help busy hoteliers build their businesses by using all the tools at their disposal.
Tell Not Sell: How to Engage Consumers with Effective Social Media. A talk with our Digital Marketing Manager, Emilie Hall and Juliet Kinsman, Journalist, Hotel Expert and Co-Founder of Bouteco.
Future-proof your comms, speak to the savvier customers of tomorrow and get noticed by individuals inundated with brand messaging and experiencing "feed fatigue". The art of tell don't sell — how purposeful posts for an engaged audience will get better results.
Social Media and the Luxury Travel Industry. A workshop with our Digital Marketing Manager, Emilie Hall.
How luxury travel can use social media to drive engagement, bookings and brand loyalty.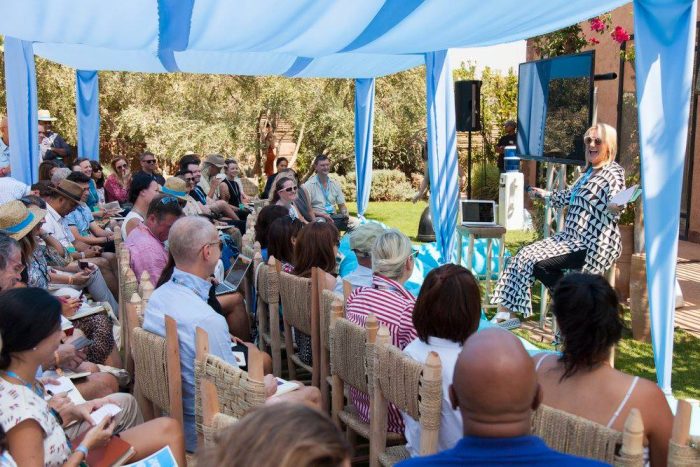 We're looking forward to seeing some of you by the pool, at the parties or – hopefully – at our talks and workshops! For more information, please email jacinta@masonrose.com
Find out more about PURE Matter here.