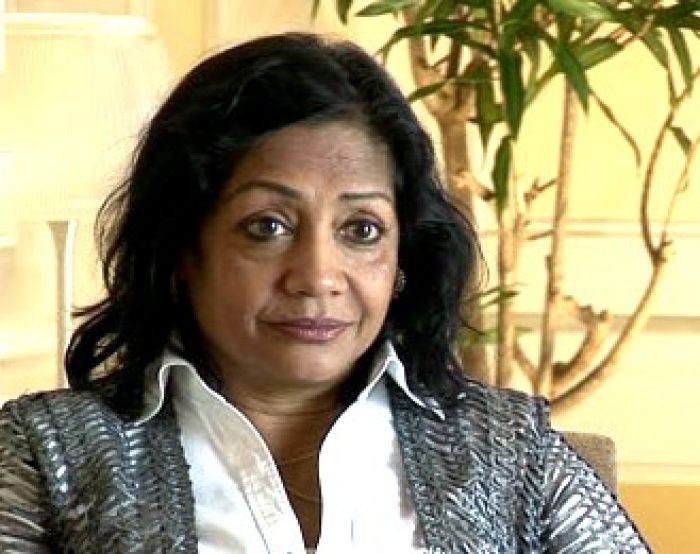 To celebrate International Women's Day, we profiled women in our industry who continue to inspire, motivate and innovate. Their backgrounds are as diverse as their career paths, but they all had fantastic pearls of wisdom to pass on about the power of female support networks, some sage advice for their teenage selves and, a unifying theme, the power of confidence.
Reita Gadkari is a property developer and owner of the boutique hotel Owl and the Pussycat near Galle in Sri Lanka. Reita's passion for stylish interiors and design give the hotel its whimsical signature touches and flair.
Reita, what do you see as the biggest challenges and opportunities facing the next generation of young women?
RG- Managing home and family and a career is a serious juggling issue. But careful planning can overcome this issue which faces most of us. There are many opportunities out there which require time and focus but I think an organised woman can take it on and succeed.
What is the most significant contribution you feel you can bring to the industry you work in as a woman?
RG – Women are accustomed to multi-tasking and I do not allow myself to get unnerved in a male driven environment. I make a decision and stick by it even though it may be contradictory to the professional advice. And I am right most times. It's about having confidence in what I do well.
Which woman, either inside or outside your industry, is your current inspiration and why
RG – Michele Obama is inspirational. She is intelligent and believes in herself. She is comfortable to voice her opinions and stands by what she believes in.
What do you think are both some every day and bigger picture ways in which working women can help each other succeed?
RG – Women can form strong support groups to work together. Sharing information. Sharing work load. Working as a team.
What career advice would you give your teenage self?
RG –  Don't be afraid.
Why should more women work in your industry? What makes your job so great? 
RG – Construction and development is a skill acquired slowly over the years. It offers a flexible time schedule and allows me to be creative and have fun with what I do. Focus and following trends and gathering information goes a long way. Apprenticeship is also a good thing as one can learn a lot from a good mentor. Seeing the end result is just terrific and one can always take a break from projects as well.