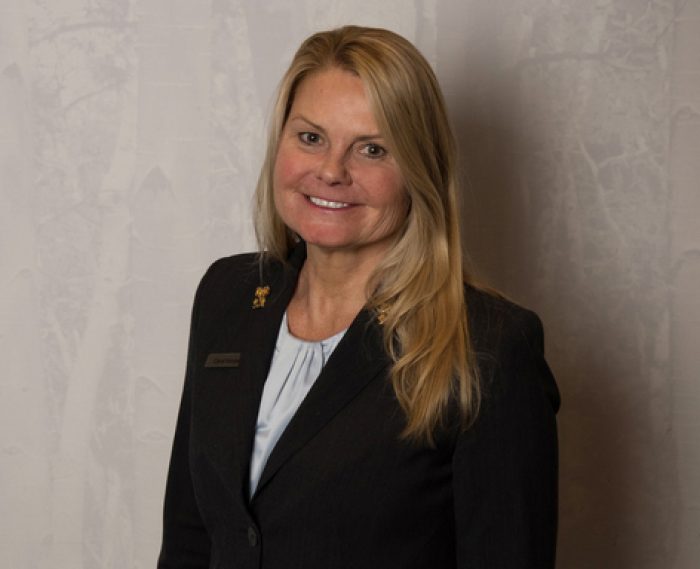 To celebrate International Women's Day, we profiled women in our industry who continue to inspire, motivate and innovate. Their backgrounds are as diverse as their career paths, but they all had fantastic pearls of wisdom to pass on about the power of female support networks, some sage advice for their teenage selves and, a unifying theme, the power of confidence.
Carol Hooper is the Head Concierge at The Little Nell in Aspen. She's the ultimate Aspen insider, making sure every guest at The Nell feels like a friend and lives like a local.
What do you see as the biggest challenges and opportunities facing the next generation of young women?
I believe technology is the biggest challenge especially keeping up with social media for this upcoming generation. There are a plethora of platforms and with information flowing so quickly and beyond real time it seems impossible to stay ahead of it. On the other hand, the biggest opportunity for this generation is that they tend to be very tech-savvy. The next generation will lead the way in terms of supporting and embracing the quickly evolving landscape and new developments in technology. Furthermore, the next generation prioritizes "me" time and I believe they will be the leaders in paving the way in creating and sustaining a rich work/life balance.
What is the most significant contribution you feel you can bring to the industry you work in as a woman?
My business is one of building relationships with our hotel guests and giving the best experience that is suited to their needs. My goal is to achieve such guest satisfaction so that guests will want to return to Aspen over and over. As a woman, I believe the ability to truly listen, ask the right questions and customise the guest's adventure also means keeping a keen eye on the overall impression and experience. We aim to create magical experiences, which differentiates us as a Five-Star, Five-Diamond hotel. By doing so, we develop a sincere rapport with our guests, which leads to trust, and ultimately, happiness.
Which woman, either inside or outside of your industry, is your current inspiration and why?
The woman I most admire in my industry is Holly Steil. She was one of the first females to enter into Les Clefs d'Or membership that originated in Europe, a very male-dominated elite concierge membership.  Holly is a brand in herself running her company called, Thank You Very Much, Inc. She is a published author, keynote speaker and consultant. Holly provides training across many customer service entities, as well as writes books on being a concierge and genuine guest service. She leads the way for elevating the concierge profession in tandem with many other customer service businesses.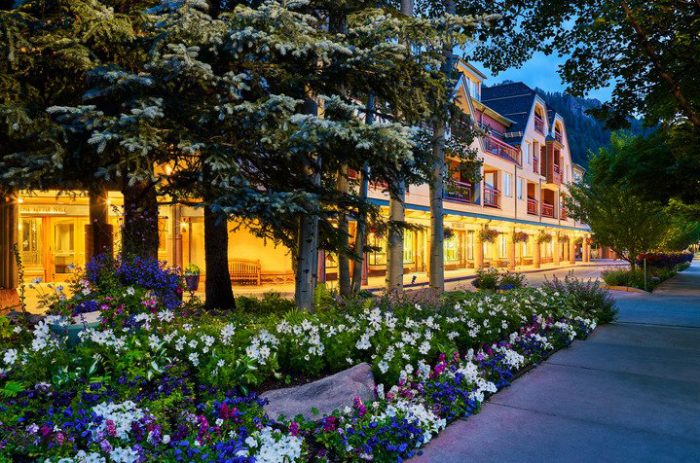 What do you think are both every day and bigger picture ways in which working women can help each other succeed?
By nature, women tend to be supportive and nurturing. In the workplace, most, if not all, of my staff is female. We tend to coach, inform and instil confidence in one another.  As a team, I believe women can identify when someone is struggling and offer support, which creates a sense of trust and belonging. As a team member, each individual brings a different set of skills, knowledge and personality. When all is in alignment, we bring "theatre in motion" to our guests. These guest interactions only serve to enhance and delight our guests' overall experience.
What career advice would you give your teenage self?
The advice I would give my teenage self is to be patient and trust my career choices as they unfold.  Listen deeply, follow your passion and great things will happen!
Why should more women work in your industry? i.e. what makes your job so great?
Being a concierge is the best career choice I have ever made. I love people and I love to travel. At The Little Nell, on a seasonal basis, the hotel fills up with international staff recruited from all around the world. It is such a great opportunity to meet them and learn about their countries and culture.  Additionally, we have international and domestic guests arriving throughout the year – it so much fun to introduce them to Aspen, as well as learn about them and where they live and travel. So while I am working in Aspen, it's as if I'm also travelling around the world, just by standing at the concierge desk and interacting with guests from all corners of the world. In the resort business, we are able to take 4-6 weeks off each spring when the hotel closes and also time in the fall in between high seasons. This allows me to re-energise for the next season while having the opportunity to travel with my husband. Finally, what I love about my profession is that every day I learn something new along with surprises to keep things very interesting while serving our guests. I am fortunate to live in Aspen. It is certainly a gift, given the beauty, culture and lifestyle!