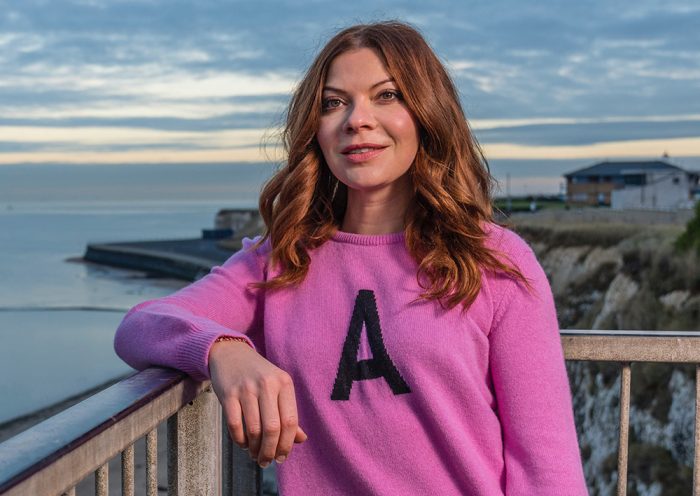 To celebrate International Women's Day, we profiled women in our industry who continue to inspire, motivate and innovate. Their backgrounds are as diverse as their career paths, but they all had fantastic pearls of wisdom to pass on about the power of female support networks, some sage advice for their teenage selves and, a unifying theme, the power of confidence.
Anna Hart is one of our favourite travel journalists, often writing about female solo travel. She's also the author of Departures: A Guide to Letting Go, One Adventure at a Time, published by Little, Brown Book Group. You can follow her adventures on Instagram at @annadothart
What do you see as the biggest challenges and opportunities facing the next generation of young women?
AH- Both young men and women have been badly served by the prevailing gender norms, which act to limit us all in so many ways, psychologically, professionally and socially. I think it will be up to women to challenge the status quo, but it should be on behalf of both genders. I'm really heartened by the global smackdown of creeps that we're seeing right now, but men can't be excluded from the debate.
What is the most significant contribution you feel you can bring to the industry you work in as a woman?
AH – My experience of the journalism industry in the UK has been a really positive one. I owe my career, and the fact that I wrote a travel memoir, to a long list of incredibly supportive, creative and talented editors and writers at Grazia, Stylist, Glamour, The Daily Telegraph and The Guardian.
I've worked in the US, Asia and New Zealand and know that the support network we have in the UK is pretty special! So I always try to support other journalists in whatever way I can. Times are tough for journalists and we all need to have each others's backs.
What do you think are both some every day and bigger picture ways in which working women can help each other succeed?
AH-  Something as seemingly trivial as eye contact and a warm smile across a meeting room table can reassure working women that we're not alone, that our sisters are here, and we all have each others's backs.
What career advice would you give your teenage self?
AH- To think about what you want to be doing all day, every day. Because that is your job. Not the job title, not the perks. It's what you do all day. Do you want to be in an office? Do you want to be talking to people? Do you want to be at a desk?
Why should more women work in your industry? What makes your job so great?
AH- As a roving travel reporter I get to travel the world, seek out interesting people, places, trends or scenes, and then write about my experiences in an accessible and engaging way. Essentially I get to be nosy about a subject, experience something or somebody amazing, and make money from writing about it. It's the best job in the world.