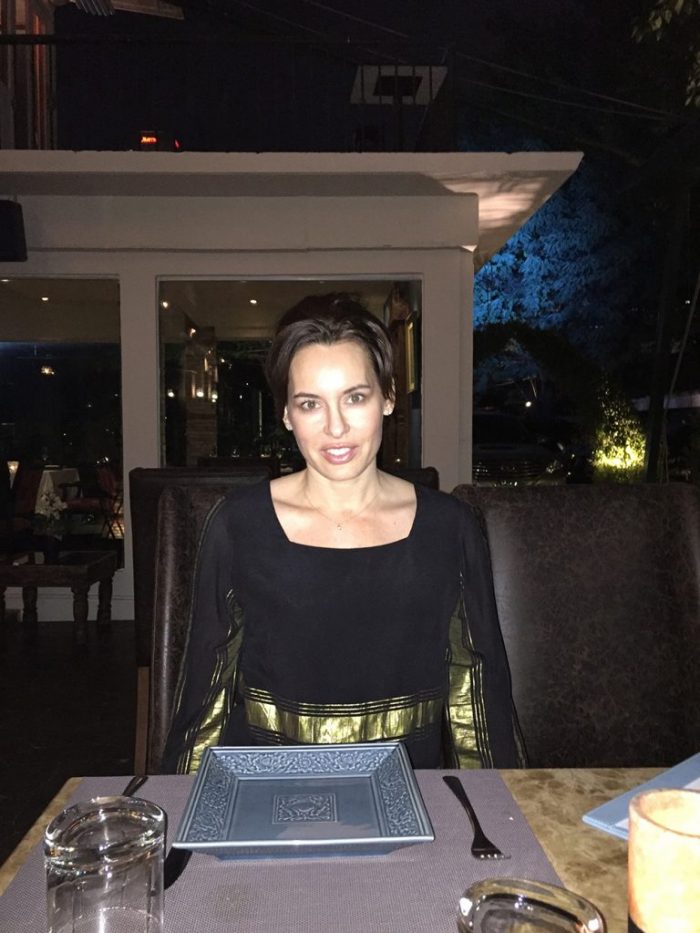 To celebrate International Women's Day, we profiled women in our industry who continue to inspire, motivate and innovate. Their backgrounds are as diverse as their career paths, but they all had fantastic pearls of wisdom to pass on about the power of female support networks, some sage advice for their teenage selves and, a unifying theme, the power of confidence.
Amy Perricone is the visionary and founder behind Back Label, a clothing company which is pioneering an evolutionary luxury by creating sport and casual-wear from nourishing materials. Back Label grew out Amy's passion and curiosity for travel and wellbeing. Amy started to think about the growing consciousness for what we eat and what products we use on our skin and how this could be applied to clothing.
Amy, what do you see as the biggest challenges and opportunities facing the next generation of young women?
AP – I think it is now a great time to be a young woman. Of course, this is still very much related to cultures and geographies but I feel that things are quickly changing and women finally have a voice and they will progressively be able to grasp the same opportunities that in the past have been confined, for blind and absurd customs, only to men.
What is the most significant contribution you feel you can bring to the industry you work in as a woman?
AP- Back Label comes from a female lifestyle and perspective. It comes from my lifestyle. It's a company made by a woman together with her husband, that hired 12 women out of 15 total employees (proudly so) and proposes also clothes for men in the know.
Which woman, either inside or outside your industry, is your current inspiration and why?
AP- I get inspiration from women's elegance, grace and talent. Our sensitivity, attitude and strength in defining who we are is to me irresistible and inspiring.
What do you think are both some every day and bigger picture ways in which working women can help each other succeed?
AP- Talent, dedication, determination and consistency is the best way to succeed in a working environment, irrespective of gender. If women will be finally given equal opportunities the game will be easy without any further need of help
What career advice would you give your teenage self?
AP- Believe in yourself, don't be afraid to fail, make your mistakes but always keep going. It will be a nice adventure.