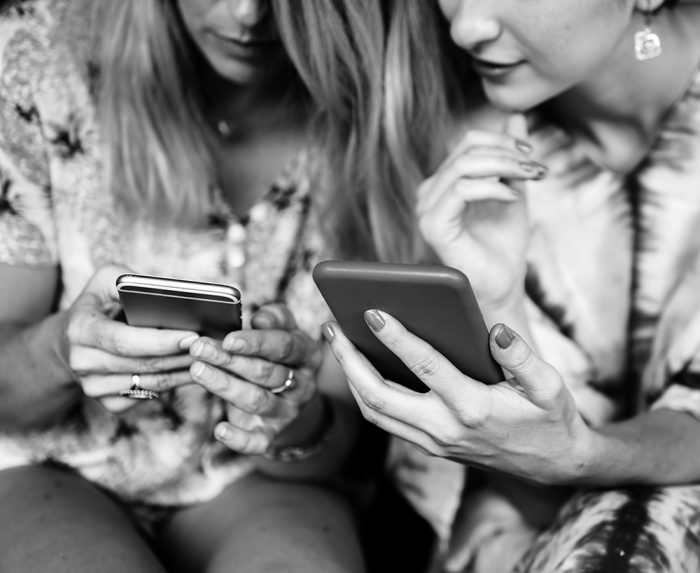 Keen to keep her finger on the pulse of all things social and digital, Emilie our Digital Marketing Manager, has attended various events throughout the year including Social Media Week London. Having heard from business leaders at companies like Buzzfeed, Facebook, Pinterest, Ogilvy and National Geographic, she took away ideas on macro trends and actionable insights for businesses.  As we head into 2018, Emilie has compiled her top takeaways and included her own insights from the past year to compile Mason Rose's Top Digital Marketing Trends for 2018.
Master your short game
On the first day of #SMWLDN, I heard some astounding statistics from Kat Hahn, Creative Strategist at Facebook, that really stuck with me. On average, people thumb through 300 feet of content every day. That's the height of the Statue of Liberty! In addition, 70% of content is being consumed "on-the-go", meaning on mobile and within a very tight time span. To put this in real-life terms, content creators need to think of their average viewer as scrolling absentmindedly on their phone while in a short line for a latte.
Brands that will succeed in reaching large audiences will be the ones that master the short form, succinctly conveying their message in an easily digestible format, providing for this 70%. Brands need to be clever and use great creative for people to stop scrolling and engage. For big campaigns, brands should be creating a "content ecosystem"- taking one creative idea and developing that into different formats and lengths for distribution across channels.
To keep up with the new speed of feed, Kat said, "not doing short video is not an option."
The 30-second ad below is by Gray London Agency for Bose and was produced to the highest standards (London's Piccadilly Circus had to be completely cleared of cars and people for minutes at a time) proving that brands still need to bring their "A-Game" for short form success!
Epheremal is Integral
Just as brands should be putting effort into short-form content, the same idea applies to "ephemeral content", ie Instagram Stories, Facebook Stories and Snapchats (content that disappears). Having a content strategy for this informal, short-form messaging is key for keeping brands front-of-mind. Just look at the Instagram Stories of J.Crew, US Vogue or National Geographic for examples of beautiful epheremal storytelling.
For case studies on how brands like AirBnB have had success with Instagram Story Adverts, the Instagram Business Blog is a great resource.
Whether you're sponsoring your Instagram stories or not, Instagram now offers analytics for stories on business accounts. While the story only lasts for 24 hours, the results and brand loyalty you can engender may be permanent!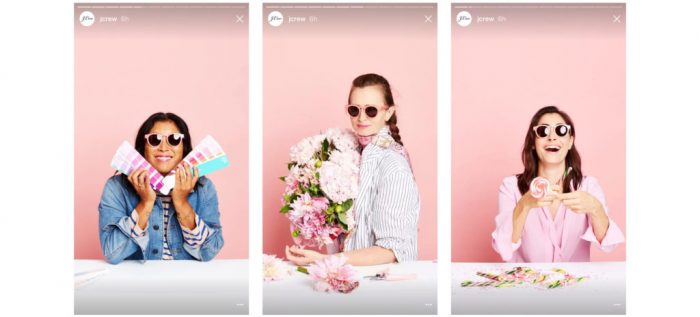 Up Your Analytics
I think 2018 will see more sophisticated analytics and more robust measurement of social media spend. Social Media Ad Spending is set to reach $15 billion in 2018 for the US alone, meaning Facebook, YouTube and Twitter have to refine their built-in analytics. Naturally, Social Media Managers will be under increased pressure to move from measuring likes and engagement to measuring sales and ROI.
In addition, everyone will experience even more personalised (some may say creepy!*) discovery options and retargeting served to them across devices.  The Facebook Pixel is getting more and more sophisticated, tracking your activity as you move from desktop to mobile to laptop. This measures the real transaction value of ad campaigns, because the consumer journey is increasingly fragmented across devices.
Brands should take advantage of this unprecedented digital knowledge to serve more personalised discovery options and deliver highly targeted content to their desired audiences, wherever they are.
*Watch out for many more column inches next year about Facebook's privacy policies, stepped-up government regulation and consumer backlash.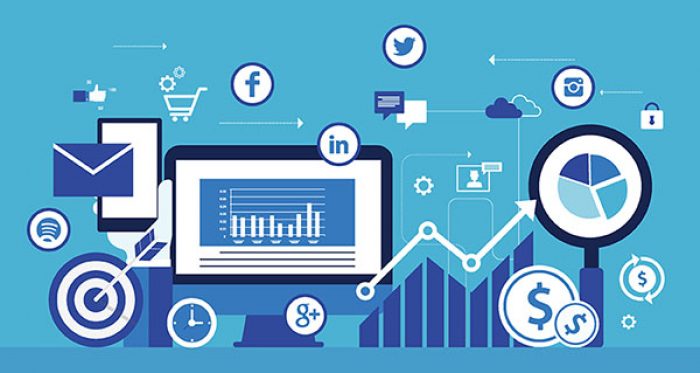 Influencers 2.0
In order to stay culturally relevant, Influencer Marketing has become crucial for many brands. Trust, authenticity, seamlessly blending in and speaking the right language have become the modus operandi for effective messaging. Influencers and content creators have become the ideal mediators between brand and consumer.
As influencers become less of an undiscovered frontier and spend goes up on influencer marketing, behaviour is changing. Here are just some of the differences:
1.0 Behaviour: Using influencers that have big reach to sell a product. Use the likes of Kim Kardashian or Cara Delevingne no matter what your brand message.
2.0 Behaviour: Go beyond follower count. Look to micro-influencers who are super influential in specific topic areas. Realise that influencers are as varied as personal style. Look beyond the individual influencer to the audience they're talking to. 
1.0 Behaviour: Brands dictate the type of content, the aesthetic, the message and enforce the hashtag for a loud and shouty, one-off endorsement post. Brands randomly pick influencers and the partnership is completely informal.
2.0 Behaviour: Brands establish a relationship with a digital brand ambassador, employ them as creative partners in their work. Influencers take the brief and create authentic content with their own personal stamp that seamlessly fits in on the social network. Often, legal contracts exist between brand/influencer.
1.0 Behaviour: No disclosure about brand sponsorship or paid posts.
2.0 Behaviour: Influencers and brands are fully aware and compliant with each channel's requirements and display "Sponsored" or "Partnership" disclaimers in the required way.
1.0 Behaviour: Measure results by likes and engagement.
2.0 Behaviour: Measure results in terms of Sales and ROI via trackable links, google analytics, affiliate networks.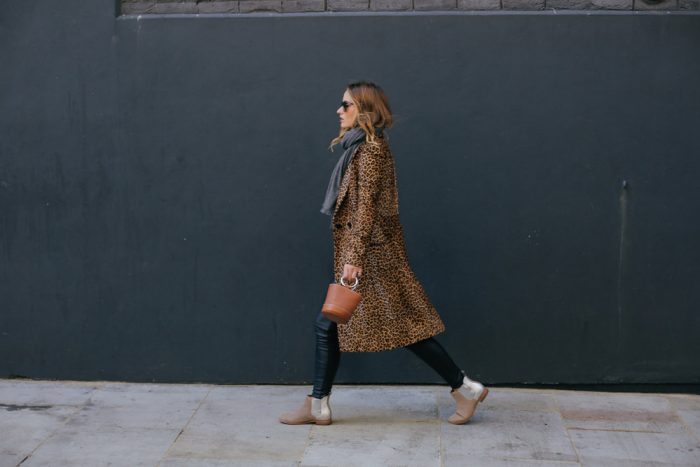 Ears not Eyes? 
Podcasts are on a massive upward trajectory. I predict that one of the top digital marketing trends for 2018 is that spending on audio advertising will incline steeply.  Just like native and earned content on Instagram or YouTube, the advertising will migrate from an interruption to being the content itself. I'd expect to see whole series or episodes made in conjunction with brands.
Brands, keep your ears peeled for relevant podcasters. Many top influencers now have them or participate in them and there are already way too many to keep up with. Audio is definitely the new platform for word-of-mouth marketing.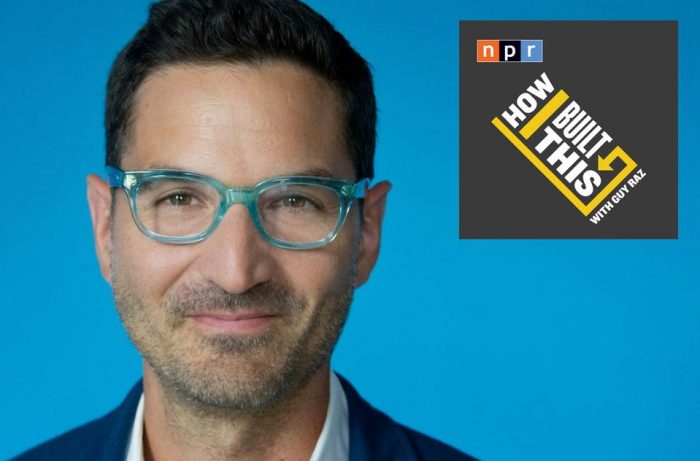 For more information about Mason Rose's Digital Marketing Services, please contact Emilie@MasonRose.com
Digital services include:
Strategic social media planning
Content Marketing
Campaign Management
Blogging and Editing
Social Media Masterclasses
Photography
Influencer strategy
Reporting and Analytics
SEO Optimisation
More Digital Marketing Insights from Mason Rose:
UK Influencers' Trip to VILA VITA Parc
Five Tips for Authenticity on Social Media