The 21st June marks this year's International Day of Yoga. To celebrate, we've rounded up our favourite destinations and hotels with brilliant yoga programs.
Whether you prefer to practise your Sun Salutations on the seaside in the Balearics, your Sukhasana overlooking the Swiss alps, or to indulge in a spot of Hatha in a herb garden in Puglia, our collection offers something for both the greenest and the most experienced of yoga enthusiasts.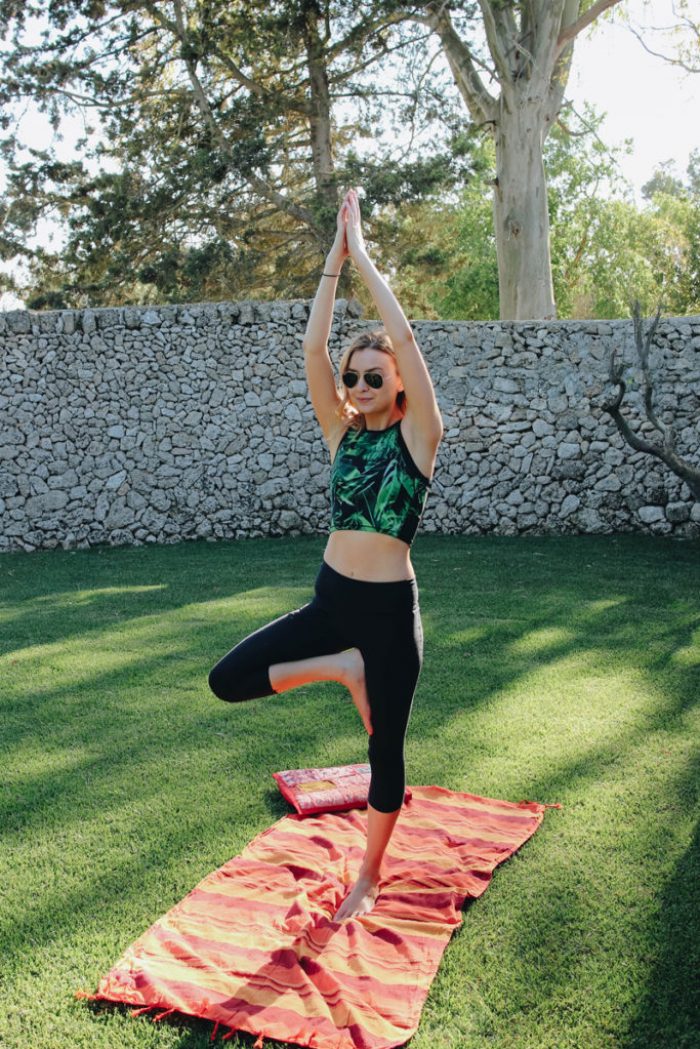 Alfresco Yoga in Italian gardens
Puglia's boutique gem, Masseria Trapana, makes the most of its idyllic location in a converted 16th century country farm estate by offering guests relaxing outdoor Hatha yoga sessions in its fragrant citrus and herb gardens, as well as a range of treatments in its new subterranean wellness space.
Owner Rob Potter-Sanders has spent the past year excavating the space beneath the courtyard, which was traditionally used to store and press olives, into a peaceful spa and wellness sanctuary with two treatment rooms, a plunge pool set into the rocks and a cosy seating area created around the original olive pressing wheel. Guests can retreat from the Italian sun for facials, de-stressing massages, and beauty treatments using products made from local ingredients, with favourite experiences including the Ayurvedic Total Body Massages and Reflexology. Alternatively, guests can either relax by the large pool with oversized sunbeds or grab a hammock in a shady corner of one of the six tranquil gardens, brimming with nineteen variations of fruit and nut trees.
Rates: Rooms are available from 250 EUR (approx. £218). Visit www.trapana.com or call +44 (0)20 7201 8060.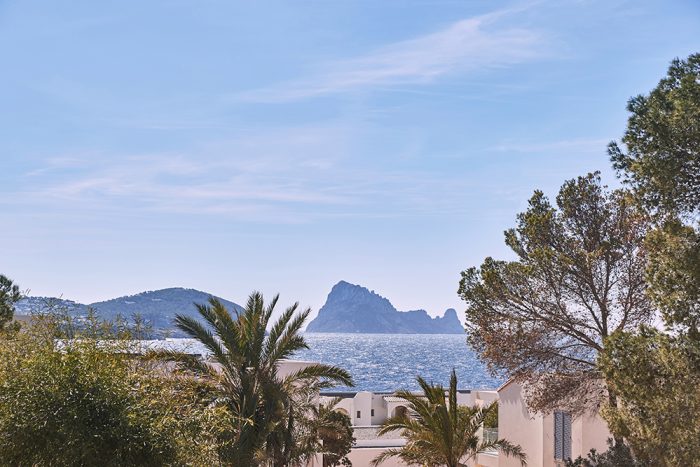 Luxury pampering at new Ibiza opening
Seven Pines resort, opening Summer 2018, will occupy a 56,000 square metre space on the edge of a pine forest bordering the sea on the west coast of the island.
Already a key draw is the luxurious Pure7 spa, offering Mediterranean-inspired wellness experiences and treatments curated by dedicated professionals. Guests can start the day stress-free with energising clifftop sessions in yoga, meditation and breath-work, surrounded only by views of the sea and sounds of birds and waves.
Other facilities include a private spa suite for couples, thermal circuit, beauty space, heated pool and terrace.
The 186-suite accommodation at Seven Pines is provided by whitewashed Ibizenco-style homes that combines respect for the island's authentic design with contemporary touches.
Rates: Rooms available from 350 EUR (approx. £308) per night including breakfast. Visit 7pines.com or call +34 971 195 200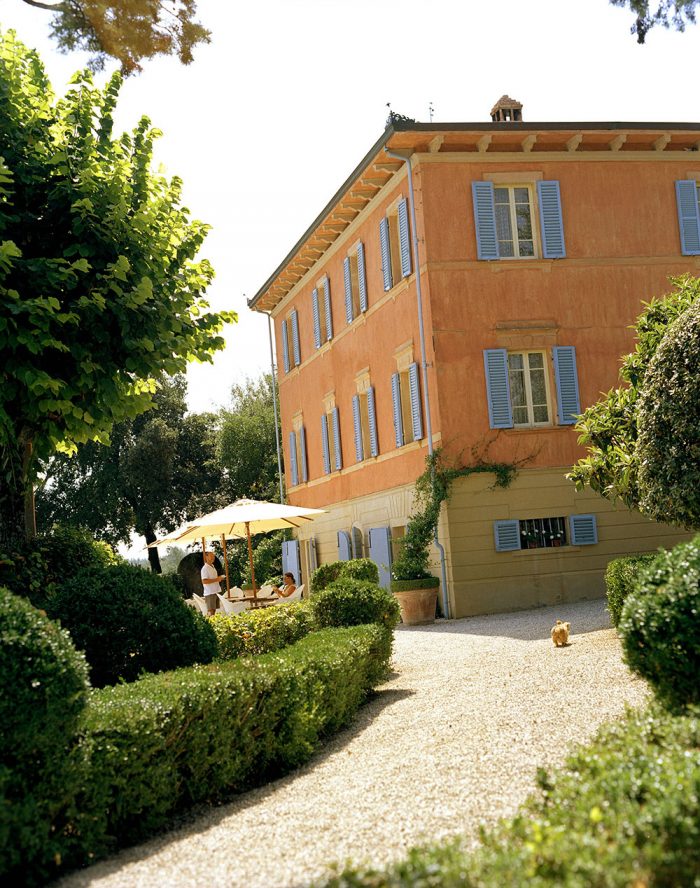 Wine-focussed wellness in the Tuscan countryside
Fontelunga Hotel & Villas, Pozzo della Chiana
This summer, Fontelunga has enhanced its wellness offering with the introduction of an outdoor yoga gazebo, offering gentle alfresco yoga and Pilates sessions before breath-taking views of the Apennine Mountains.
As any proud Italian host will insist, good wine and excellent food are essential ingredients to all-round wellbeing and this is more than exemplified at Fontelunga. The team of expert chefs prepare fresh, homemade breakfasts on a daily basis, and invite guests to weekly dinner parties, serving up sumptuous feasts of authentic Tuscan cuisine. Wine-tasting sessions are also on offer, sampling the best produce from the surrounding wine regions of Chianti, Montalcino and Montepulciano.
Converted from an authentic 19th-century country home, the intimate Fontelunga complex – comprised of a nine-bedroom main hotel and two private villas embedded in an estate of olive trees – is perfectly located at an hour's drive from Florence and Siena. Guests are spoilt for choice with use of the property's on-site swimming pool, tennis court, terrace and bicycles to explore the natural surroundings, while the hotel team are on-hand to help organise bespoke activities, such as hot air-balloon rides, horse-riding and vintage car hire.
Rates: Rooms are available in the main Fontelunga hotel from 175EUR (approx. £155) per night, and exclusive hire of the villas is available from 1,855EUR (approx. £1,648). Contact info@fontelunga.com or call +39 0575 660 410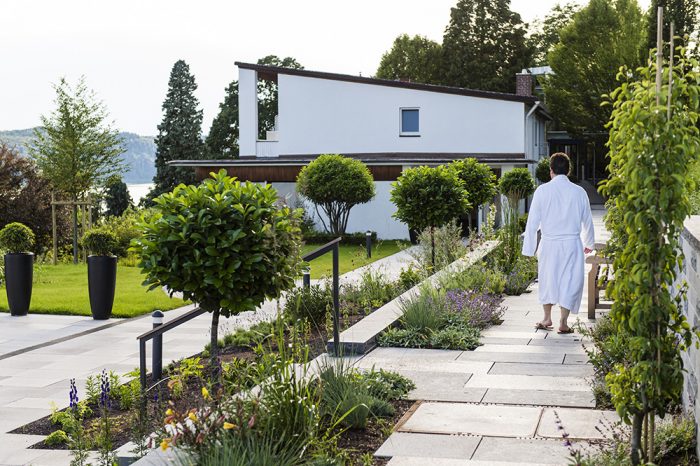 Yin Yoga and Meditation on the shores of Lake Constance
Buchinger Wilhelmi, Germany
Throughout the year, wellness clinic Buchinger Wilhelmi – located on the shores of Lake Constance and specialising in holistic health and therapeutic fasting – will welcome visiting yoga practitioner Gilbert Grimeau.
After 18 years practicing yoga and 10 years as a yoga and meditation instructor in the Sivananda tradition, Gilbert shares his expert skills in a week's programme that includes gentle stretching and strengthening exercises used in yin yoga, combined with a different meditation technique each day, from a selection incorporating mindfulness, Japa, chakra and walking meditation.
Having recently celebrated its 60th anniversary, Buchinger Wilhelmi was founded by Dr Otto Buchinger who was a medical doctor, philosopher and pioneer of medical fasting. The team today comprises seven doctors who span an array of specialisms from rheumatology to naturopathy, homeopathy to diabetes, as well as massage therapists, counsellors, nutritionists and personal trainers, who all help empower individuals to push their 'reset' button. Physical and culture activities such as yoga, hiking, meditation, music concerts, art classes, cooking demonstrations and pampering spa treatments are highly valued as a vital component of the holistic fasting programme, designed to help visitors reach mental clarity and transform their brain's reaction to food.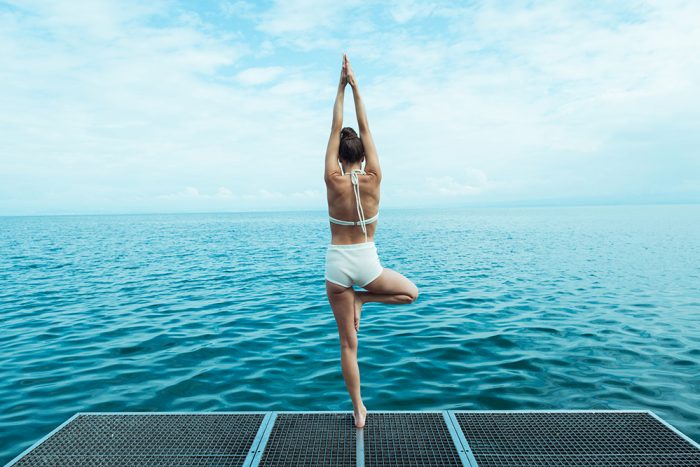 Summer Yoga programme on Lake Geneva
Evian Resort, Évian-les-Bains
The Seasonal Yoga Programme at Hôtel Royal's Spa Evian Source – developed by Julien Levy – is now in its summer phase, focusing on celebration, playful energy and self-expression.
The two-day experience includes sessions in meditation, summer yoga, outdoor mindfulness activities, specially designed treatments at Spa Evian Source and a selection of delicious vegetarian meals, as well as accommodation at the gorgeous 5-star hotel.
Hôtel Royal also offers myriad opportunities for active family holidays, with an extensive range of land and water leisure options – from water-skiing, to mountain hiking to a treetop adventure course – as well as a Kids Resort with specially dedicated programmes of care and activities for children 3-months old to teenagers. The spa also offers a range of treatments designed to cater for the physical and mental needs of all ages.
Rates: The summer yoga package is available through the summer months will be available from 2,740 EUR (approx. £2,434), based on a room with double occupancy and 1,780 EUR (approx. £1,581) for single occupancy.
Booking: Contact reservation@evianresort.com or call +33 450 26 85 00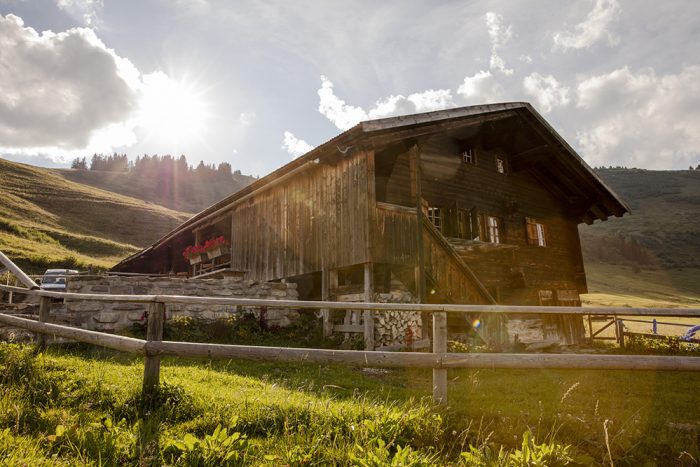 Picture-perfect sessions in the Alpine outdoors
There are few better ways to appreciate the majesty of Switzerland's alpine landscape than to visit in the summer, when its green and luscious terrains can be enjoyed without wrapping up in a ski suit.
The historic Gstaad Palace, standing proudly in the heart of the Bernese Oberland, offers the ideal opportunity to make the most of its enviable surroundings by offering outdoor sessions in yoga, Pilates and personal training, as well as use of its Olympic swimming pool open only for the summer season (23 June – 9 September). All fitness needs can be enhanced with a range of outdoor mountain activities, such as hiking, golf and biking, while carefully curated treatments are available at the sumptuous Palace Spa.
Rates: Rooms are available from 500CHF (approx. £384) per night based on double occupancy on a half board basis. Contact info@palace.ch or call +41 33 748 50 00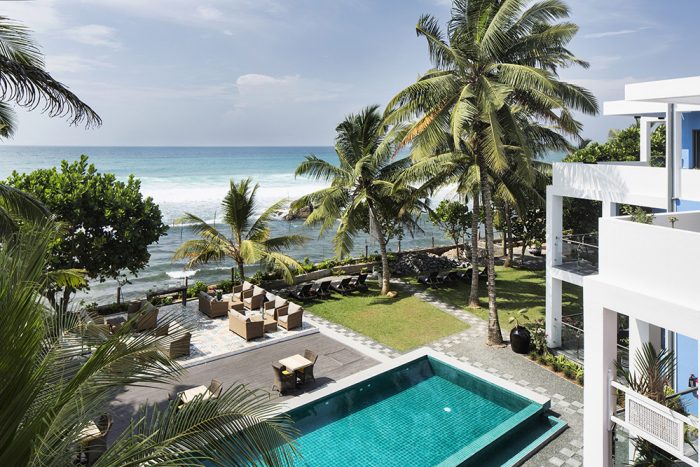 Seaside and Jungle Yoga
Owl and the Pussycat, Sri Lanka
Where rolling surf meets the rocky reef, and lush greenery opens to clear skies, lies the Owl and the Pussycat Hotel, located on the south coast of Sri Lanka.
Here, guests can welcome the sunrise with gentle pranayama and asanas on the hotel's poolside deck, under the coconut palms and overlooking the sea and the stilt fishermen beyond. This seaside hideaway has a network of experienced practitioners who can also divulge the secrets of Ayurveda or provide massage and reiki therapies in the beachside shala to the sound of the crashing waves.
For a change of scene, visitors can venture into the jungle by tuk tuk to the Sri Yoga Shala for vinyasa flow surrounded by the lush greenery and birdsong. The spiritual theme continues back at Owl and the Pussycat's seaside restaurant, The Runcible Spoon, where deliciously light cuisine that follows Ayurvedic principles is created from the freshest local ingredients.
Rates: Stays available from 260 USD (approx. £187). Visit www.otphotel.com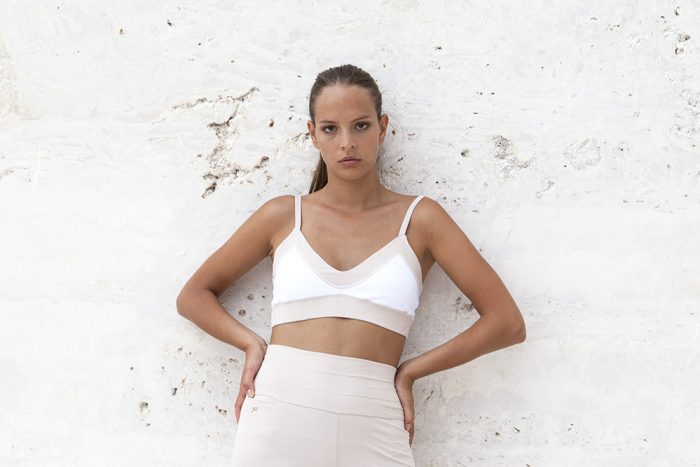 What to Wear? 
Back Label, The Wellness Wear
Wellness wear brand Back Label uses ingredients such as seaweed minerals, milk protein, organic cotton and vitamin E-injected Eucalyptus to create their range of stylish and nourishing clothing.
Back Label believes that what we wear next to our skin is just as important as what we put on it topically and what we eat. The range is imbued with simplicity combined with an Italian sensibility and passion; it is 100% made in Italy (in Bergamo), although the fabrics are sustainably and responsibly sourced from Milan to the foothills of Mount Fuji to obtain the very best quality possible.
A far cry from fast fashion or plastic materials that hold sweat closer to our bodies when we engage in activities in the name of our wellbeing, Back Label creates clothing that both contributes proactively to our self-care and that lasts.