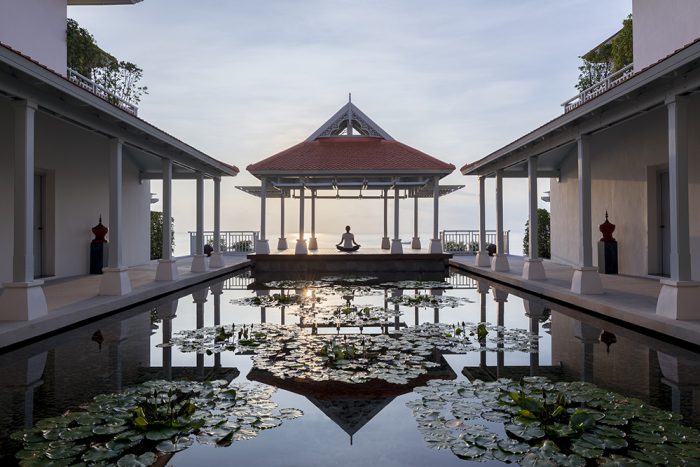 As well as being the official start of Summer, June 21st is also recognised as International Yoga Day (as decreed by the United Nations in 2014). To celebrate, we've picked our top five yoga retreats, perfect for aficionados and novices alike.
Whether you're looking for a truly transcendent five-day immersion or just want to add some movement and mindfulness to your holiday, Mason Rose clients have fantastic options. Discover a healing Ayurvedic retreat in Kerala, an urban wellness escape in New York, a Yogic Detox program in Marbella, technical proficiency in the Algarve or calming sea-side yoga by the Indian Ocean.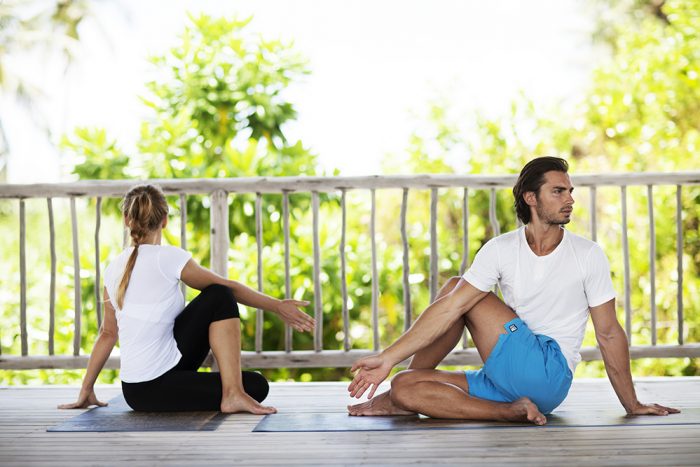 Best For: Total Rehaul
Healing Ayurvedic Retreats at The Leela Kovalam
Modern day living places stress on the body, disturbing the body's natural balance. The ancient Indian science of Ayurveda is a centuries-old healing system that restores mind, body and soul. Choose between a 7 night, 14 night or 21 night Ayurvedic retreats at this secluded cliff-top resort overlooking the ocean. All Ayurvedic packages promise to restore, rejuvenate and detoxify, as well as weight management and ailments such as rheumatoid arthritis and lower back pain. You'll enjoy a wellness diet tailored to your body type, health and lifestyle consultations with Ayurvedic doctors as well as daily yoga and meditation sessions.
For more information, please visit The Leela Kovalam website here.
Best For: Urban Yoga
Lotus Lunch Series at The Peninsula New York.
Yoga lovers and fitness enthusiasts alike can spend their Saturdays experiencing The Peninsula Spa New York's newest workshop, the Lotus Lunch Series. Taking place twice a month and beginning at 10:00 am, guests can join talented instructor Mariko Hirakawa from The Peninsula Spa New York's Fitness Centre for an hour of Yoga followed by a fresh and healthy lunch in Clement restaurant. Guests who book the Lotus Lunch Series will also receive full access to the facilities, which includes use of the pool, sun terrace and fitness centre.
For more information, please visit The Peninsula New York website here.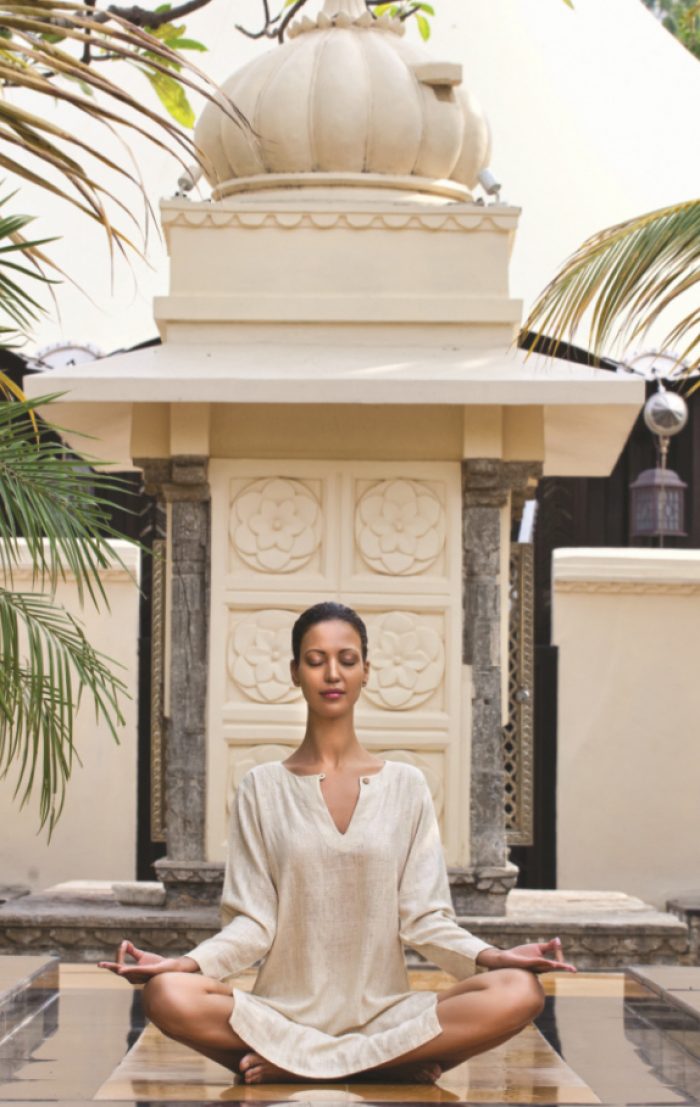 Best For: A Luxury Detox
Yoga Detox at Six Senses Puente Romano, Marbella
Puente Romano Beach Resort & Spa in Marbella offer a five-night Yogic Detox Program to "cleanse the mind and body". It draws upon different hatha yoga cleansing techniques including sat kriya (movement and breath exercise) yogic intestinal wash, forceful exhalation breathing and candle flame meditation to cleanse the internal organs and achieve harmony between the major pranic flows. This isn't about austerity, though. You'll also enjoy massages and accommodation in one of the beach resort's Junior Suites.
For more information, please visit Puente Romano's website here.
Best For: Pick and Mix
Yoga Classes at Vila Vita Parc, Portugal
Enjoy classes in the resort's sub-tropical gardens or in the luxury studio inside the health club. To ensure greater variety, the resort offers not one, but three different yoga classes, from calm and relaxing classes to more active fitness-focused classes, each based on Hatha principles. All lessons are complimentary and the timetable is available upon check-in.
For more information, please visit Vila Vita Parc's website here.
Best For: Oceanside Yoga
The Owl and the Pussycat, Sri Lanka
Take part in sunrise yoga overlooking the Indian Ocean led by caring and expert practitioners. It can be organised for individuals or small groups. The Owl and the Pussycat Hotel offers sophistication with a lively seaside atmosphere and access to a charming and authentic Sri Lankan experience.
For a true sense of wellness, the hotel can organise a fabulous seaside massage while listening to the sound of the waves. Finish a peaceful day in the infinity-edged swimming pool, with an indigenous King Coconut to replenish electrolytes and potassium.
Details: Early morning 6.30 to 8.30 for energising yoga, or evening 5.30 to 7.30pm for a more relaxed and meditative yoga class.
For more information, please visit The Owl and the Pussycat website here.